The central point of the show is that characters and families are fighting for control of the "Seven Kingdoms" and to sit on top of "The Iron Throne." Fans have different theories as to who in the show will sit on top of it and will essentially win the "Game Of Thrones." 
With the launch of these new emojis, it begs the question: who is winning the Iron Throne on social media? With that, we at Zoomph have launched our Social Media Value Index for Game Of Thrones.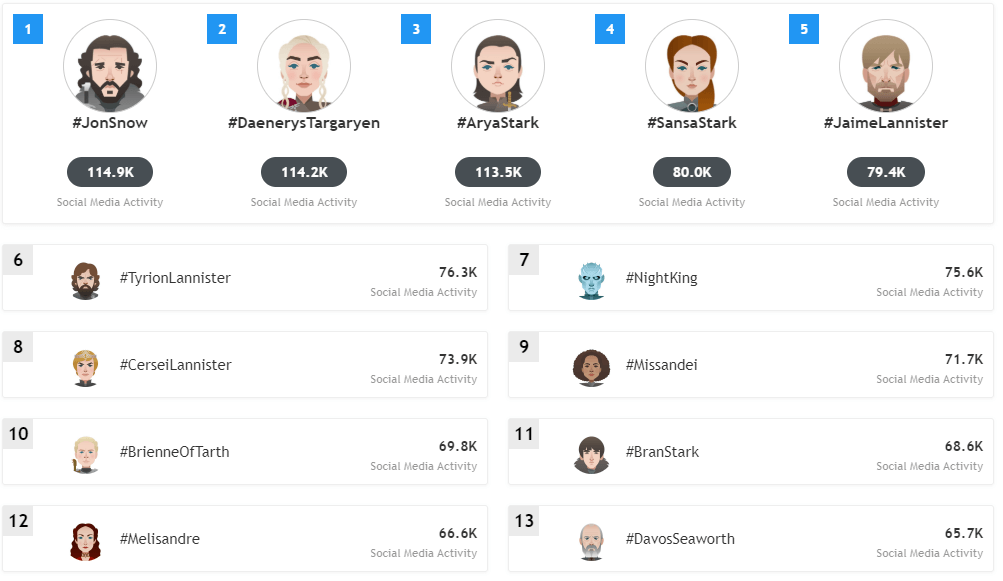 How It Works
Since 2/28, we have tracked mentions and hashtag usage around Game Of Thrones and the major characters. From there, we track the total activity surrounding each character with an emoji, measuring organic posts & retweets. 
Curious to see whether House Stark or House Lannister is on top? Will the Night King lead the White Walkers over all competitors? Or will a smaller name get the most attention on social media? 
Throughout Season 8, we will be monitoring the conversation surrounding the show and telling the story about who is on top as major marketing moments happen. We also have some fun content planned around the show as well. Stay tuned!