Since the dawn of the social media age, marketers have been tasked with valuing their social media campaigns. Analyzing the ROI of social media can be difficult, but with social listening, content tracking, and audience analytics, it's finally possible to prove the worth of your social promotions.

Zoomph's new Social Media Value Index tool can help you better understand the value of social media content, using real examples from the top names in sports. Available for free to all users, the Index's provide a real-time leaderboard of professional sports teams and leagues social media value on Twitter.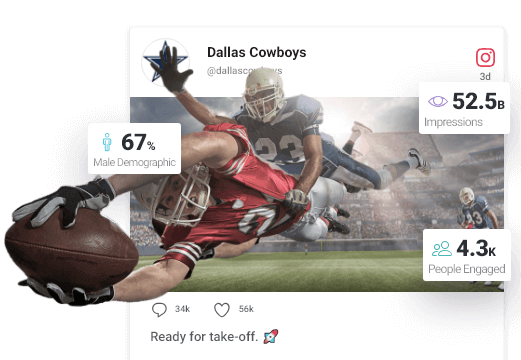 How It Works
The Social Media Value Index uses Zoomph's content monitoring tools, to collect content in real-time, across each of the selected professional sports leagues and teams.
This gathering is performed using individual feeds for each team, which track their owned content over a 30-day rolling window.
The collected media is then valued using our patented measurement methods which factor in industry standard CPM models to derive value and insights across each team's digital footprint. Using the calculated valuation of the owned social media content, we can rank the teams in each industry by the dollar amount that their social media is worth.
Finally, the data is presented in a unique real-time leaderboard for each of the professional leagues. This makes it easy to compare the teams in a league, like the NFL, by the value produced through their social media activities.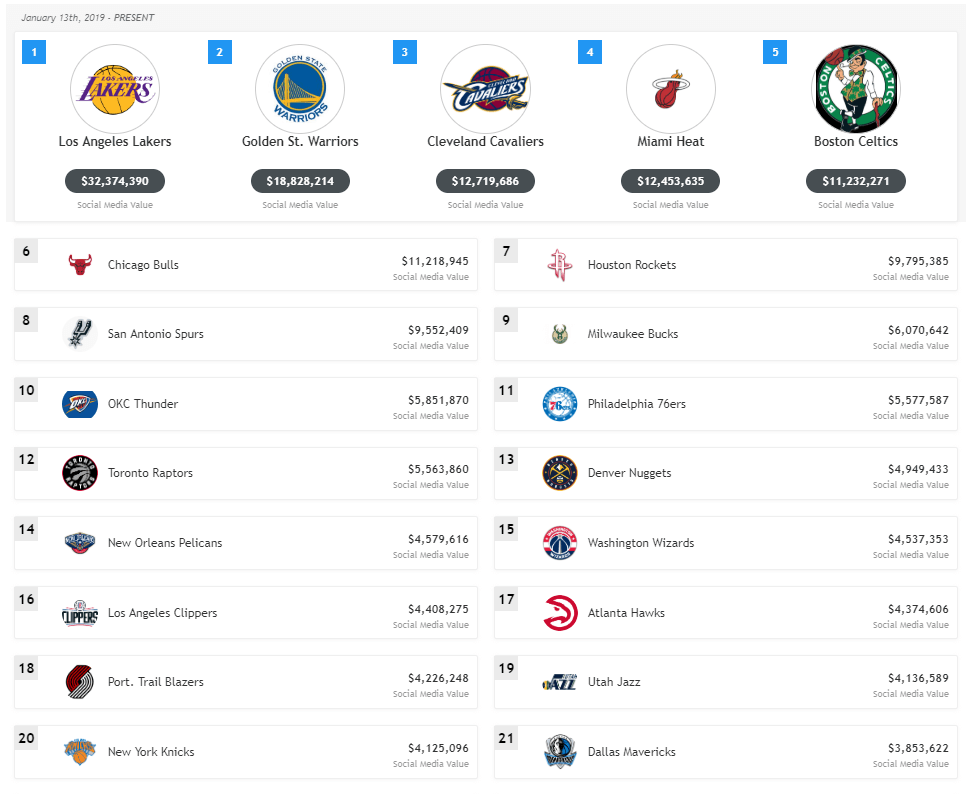 Why It's Important
Whether you're pitching new sponsors or deciding where's to spend your marketing dollars, the Social Media Value Index shows how important it is to know the value of an individual or brands social media value posts.
With access to our powerful audience analytics and proprietary social media valuation algorithms that power these indexes, you can quantify, track, and visualize the ROI of your social activity.
Want to learn more? Let us know and we'd love to show you how teams, leagues, and brands use our data to measure social media value and reimagine the way they approach sponsorship deals.