Mother's Day posts filled feeds across social yesterday and for fans of the MLB it was no different. We tracked hashtags and other related terms surrounding #MothersDay from 5/10-5/13 to better understand the conversation on social. Here are some insights we discovered.

Over 324.8 thousand posts were collected in our feed and generated over 9.5 Billion impressions on social media, which we calculated equals over $49.7 million in impression value. With over 736.6 thousand people engaged in the conversation, our new engagement valuationcapabilities measured the value at over 3.3 million during the weekend. Interestingly, we found a significantly higher number of posts related to the MLB than any other professional sports league.
Top Influencers
When analyzing the top posts and influencers from the conversation, we saw that the Toronto Blue Jays were the most influential voice on social over the weekend.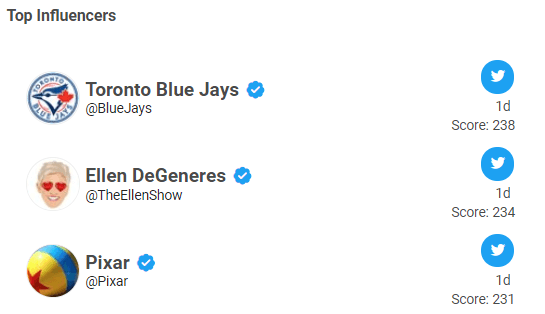 This was part of a promotion the brand was doing with the team, but still sent the social world crazy when they realized that the team actually did it. This generated major conversation on social for both the team and the brand, and despite minor complications with the campaign, the brand was able to generate significant exposure from the partnership, making Budweiser the most mentioned brand out of all beverages during #MothersDay