The 2020 MLB season is now within reach, at less than two months away. Hot summer days and nights, the sound of a ball hitting the bat, the smell of hot dogs. And beer. And celebratory "baths". And maybe hard seltzer in 2020? Using the Zoomph platform, we analyzed data from the 2019 MLB season and used the audience analysis tool to highlight the top fan bases in specific beverage verticals.
Sports Drink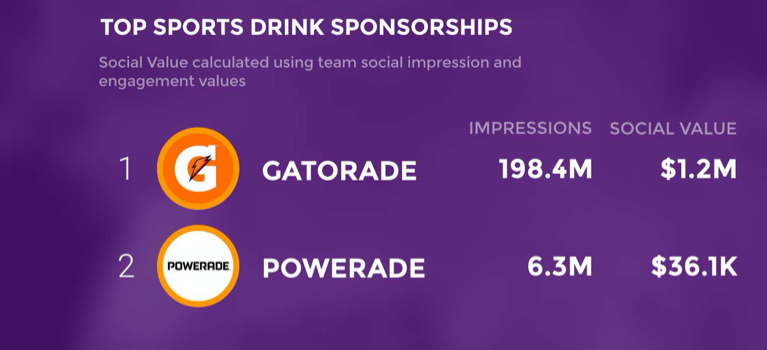 Since the invention of Gatorade in 1966 for the University of Florida football team, sports drinks have been a major part of the professional sports world. In the baseball world, sports drinks play a major role from a sponsorship standpoint and in team celebrations. Many teams took to social media with their game-winning "Gatorade baths", especially the Los Angeles Dodgers. The Dodgers, who finished the season with 106 wins, drove over $23,900 in impression value for Gatorade. In addition to the Dodgers success, fans of the Tampa Bay Rays were among the most likely to have an affinity for sports drinks, 3x more likely than the average MLB fan. This is an interesting affinity, considering the Florida ties to Gatorade mentioned above.
Soda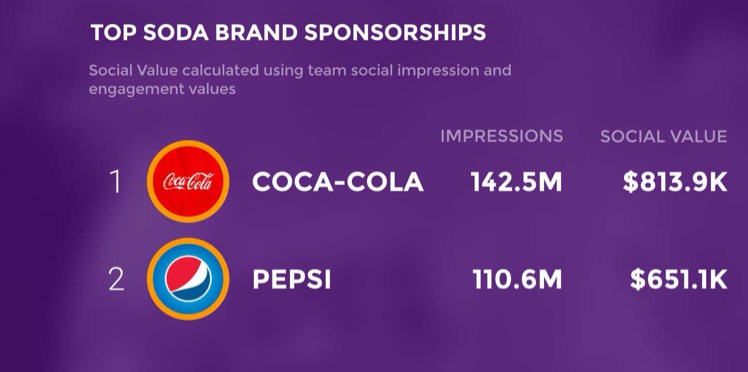 Who are you Sharing a Coke with? This past season, the Astros, among other MLB teams, decided to share Coke's with their players. To announce their starting line-ups on social, teams would post a photo of the starting line-up using Cokes with the "Share a Coke with" label with the player's first names. Among other activations, the Astros led all teams in value generated for Coca-Cola, with an impression value of $66,048. Among teams with the highest affinity for Coca-Cola was the team sharing city ties with Coca-Cola's HQ, the Atlanta Braves. Braves fans were 1.8x more likely than the average MLB fan to have an affinity for Coca-Cola.
Beer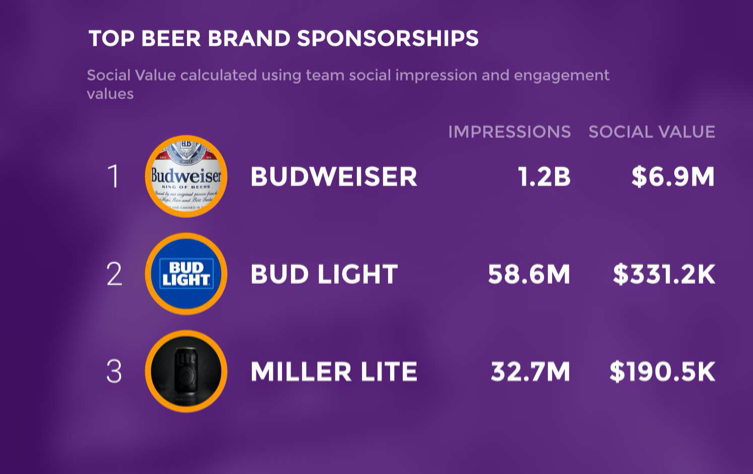 There isn't a better summer pairing than beer and baseball. No matter which MLB stadium you walk into, beer signs paste the outfield wall, beer men are walking up and down the isles of every section, and occasionally, a home run ball finds its way into a beer-filled cup. Fans of the Kansas City Royals more likely to have an affinity for beer and craft beer than any other team in the MLB. Royals fans were almost 2x more likely to have an affinity for craft beers than the average MLB fan.
Liquor

Liquor may not be the first thing that comes to mind in the world of baseball, but it certainly plays a role in partnerships. In 2016, the MLB partnered with Evan Williams, to serve as a sponsor for various playoff activations through digital and traditional media outlets.
Wine and Hard Seltzer
Despite not having an official sponsor, there's no doubt that some baseball fans choose wine as their drink of choice. To understand the influence of wine on the MLB fan base, we analyzed which teams had the greatest affinity for wine. Of all MLB teams, the San Diego Padres and the San Francisco Giants had the highest affinity for wine. Compared to the average MLB fan, both team's fans were at least 1.59 times more likely to have an affinity for wine.
After becoming the hottest drink of Summer 2019, the hard seltzer craze went on to have its own impact on the MLB. Using Zoomph's social audience data tools, we identified which MLB team's fans had the greatest affinity toward hard seltzers. Among MLB fan bases, Milwaukee Brewers fans have a 2.6x higher affinity for hard seltzers than the average MLB fan. Among other top fan bases are Boston Red Sox and Cleveland Indians.
Bud Light's 2019 World Series Hero
During Game 5 of the 2019 World Series, Houston Astros' outfielder Yordan Alvarez belted a home run into the stands at Nationals Park. The man who happened to be standing in between the ball and the ground was gripping onto two Bud Lights and had no intention of letting them go. Bud Light took means into their own hands and went on a Twitter hunt for this man. Once found, they sent him to Houston for Game 6 of the series, paid for by Bud Light, and even provided him with his own t-shirt of the captured moment.
While Bud Light is owned by parent company Anheuser-Busch, Budweiser is the beer sponsor of the MLB.
Prior to this moment, Bud Light had only generated slightly over $6,000 in social value on Twitter during the postseason. Not only did this moment start generating more value for Bud Light, but from Game 5 on, they outperformed Budweiser in social value.