A much-anticipated announcement came on Tuesday, July 23rd, as 2019 NBA first overall pick Zion Williamson made his decision, signing a shoe deal with Jordan. Zion joins the Jordan Brand who also has signed Russell Westbrook, Jayson Tatum, and Blake Griffin among others. With all the hype surrounding this deal, we tracked the social impact on Twitter of this announcement.

Over the first 24 hours, Tweets about the announcement collected with Zoomph garnered over 600 million impressions. These numbers equate to $3.2 million in social media impression value. With the high level of anticipation for the announcement leading to significant engagement, our  engagement valuation platform measured the value at over $293K. These are valuable metrics in the world of sponsorship marketing, giving corporate brands insight into the potential awareness value that a sneaker deal announcement can bring to a brand.
Zion Audience Analysis
If we focused purely on audience analysis, Zion made the right choice. Zion's followers' highest affinity was with Jordan (24.9%) within athletic footwear and apparel brands, closely followed by Nike, which was slightly less at 24%.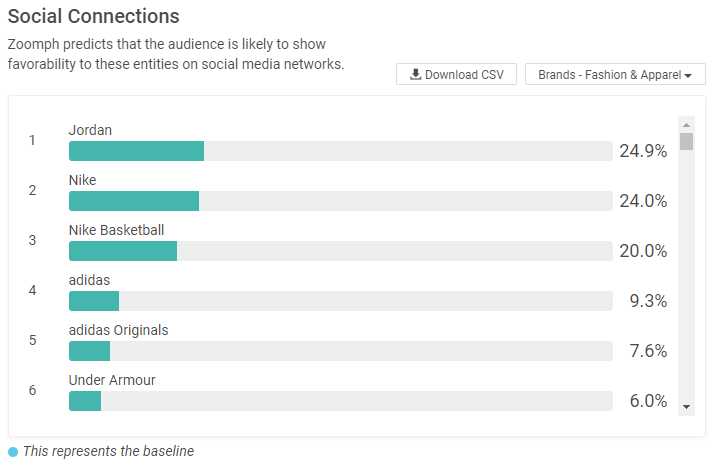 Top 
Words
After using Zoomph to analyze the feed, we saw the top mentioned word in the conversation was "Jordan," with over 22K Tweets talking about the brand. Uses of the word Zion followed closely with over 19K Tweets talking about the star athlete.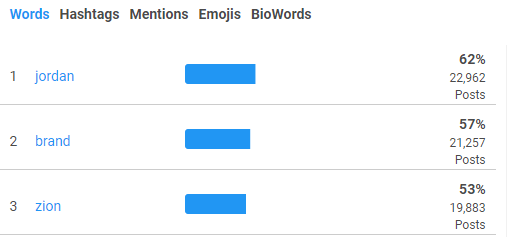 Top Sports Media Publishers
As was expected when this announcement, sports media publishers were quick to share the news with their followers. Among the leaders during this announcement was ESPN , who collected over 130 million impressions on their sharing. Following ESPN, we saw a trend of sneaker accounts, including Complex Sneakers, BR Kicks (Bleacher Report), and Sole Collector. It's safe to say "sneaker heads" were waiting for this announcement.  
Top Influencers
The news spread quickly on Twitter, and the top influencers in the conversation during the announcement included Darren Rovell and ESPN's Nick DePaula.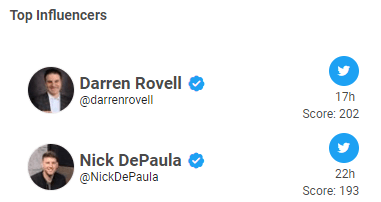 What Does This Mean?
There is a measurable return for the brand investing in an athlete: The common belief may be that without a "signature" product line, ROI isn't easily trackable for a brand. However, while not knowing the terms of the deal, we can track the return and see through the first 24 hours on social, Jordan Brand generated significant awareness value. To learn more about how we use Zoomph to monitor conversations like this on social and calculate the value created for sponsors, DM us on Twitter at @zoomph or enter your email to request a demo below.  
More Articles Like This