Not only can athletes be the faces of franchises, sometimes they become the faces of brands, most notable for sportswear brands. More times than not, it is simply questioned as "who will they sign a shoe deal with?", but it becomes more than that. For the brand, they invest their brand into this athlete and find ways to gain maximum value in the deal with them. Social media has become a new avenue for brands to market their athletes to obtain more value out of a deal. Using the Zoomph social measurement tools, we tracked the social media performances of the top sportswear brands over the last year.
Under Armour
Under Armour has capitalized on their strategy of targeting individuals of "non-traditional" sports. With four of their top five impression valued clients coming from WWE, skiing, boxing, and golf, the brand has been able to thrive in unique segments and make the most of these partnerships. Dwayne "The Rock" Johnson comes in on top for the brand with the highest individual impression value from the brands we studied at $6.9 million. This is in part to The Rock having a large social audience, a signature product line, and active promotion from both The Rock and Under Armour. Additionally, Jordan Spieth is the only PGA Tour golfer ranked in any of the brands we followed, and he ranks in at fifth for Under Armour.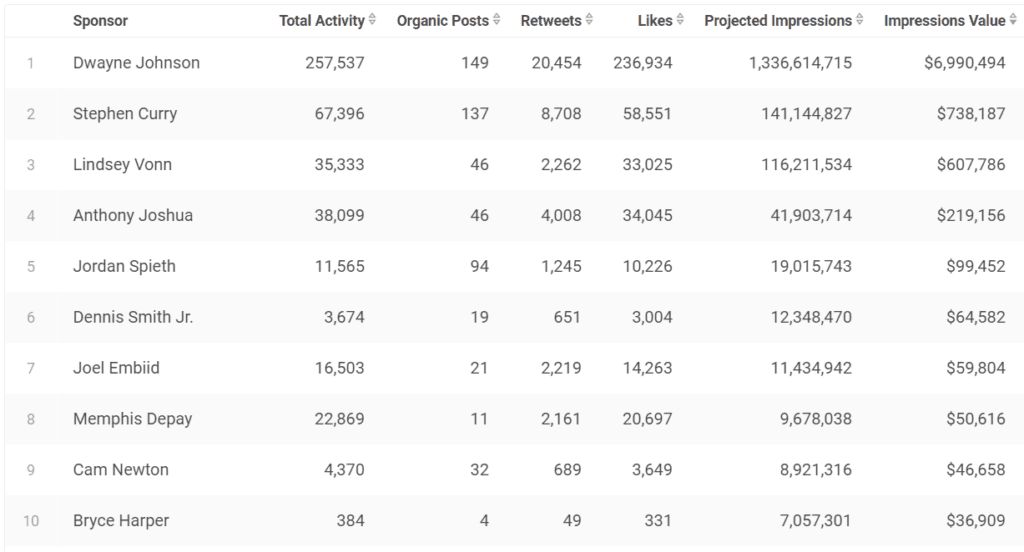 Adidas
Sticking with what they know. Most notably known by their audience for their soccer products, it should come to no surprise to see four of Adidas' top five athletes for impression value are world class soccer stars. Utilizing their target audience allowed Adidas to gain over $4 million in impression value from their top five sponsor athletes. We are also beginning to see Adidas break into the basketball industry, as we see Portland Trailblazer's guard Damian Lillard and Houston Rocket's guard James Harden on this list.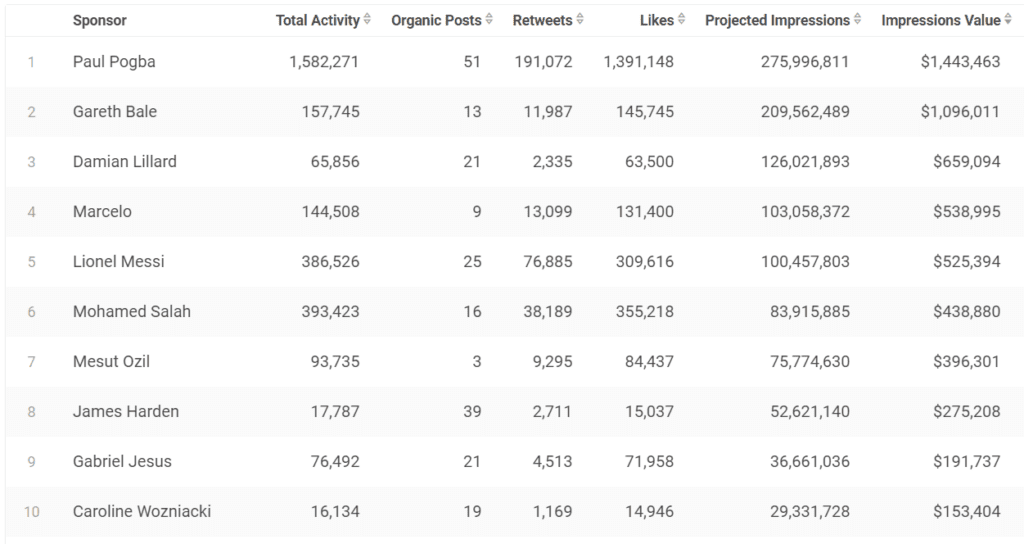 Nike
With their top five athletes creating a total impression value of just under $10M, it makes sense why Nike is the largest sportswear manufacturer in the world. Having their own brand collections within the brand itself, Nike seems to have done everything right to capitalize on Christiano Ronaldo and Lebron James. Additionally, they have leveraged themselves among the rest in basketball, placing three NBA players in their own top five, creating 1,267,903,697 projected impressions for the brand on social among the three players.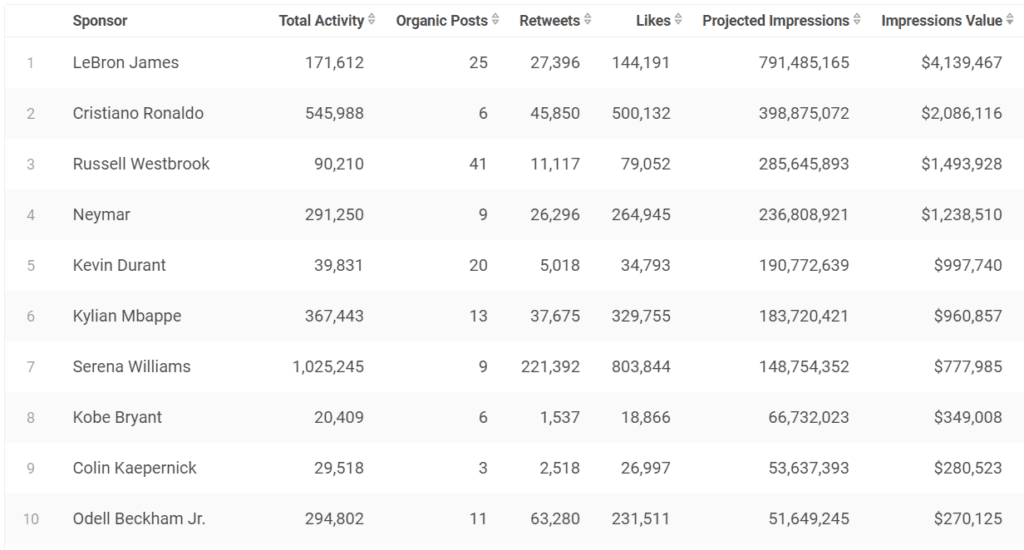 Puma
Much like Adidas, Puma has found their most success internationally, with sports like soccer, cricket, and auto racing. Virat Kohli, the captain of the India national cricket team, tops the list for Puma. Probably the most notable number for Puma is that Kohli's impression value ranks third among all athletes in the brands we studied. While auto racing and soccer are typically viewed internationally, cricket is niche to certain regions and countries mostly. To see a cricket player this high presents just how well Puma has been able to reach communities that may not be avid cricket fans, but are interacting with content about the sport and Puma's sponsored athlete.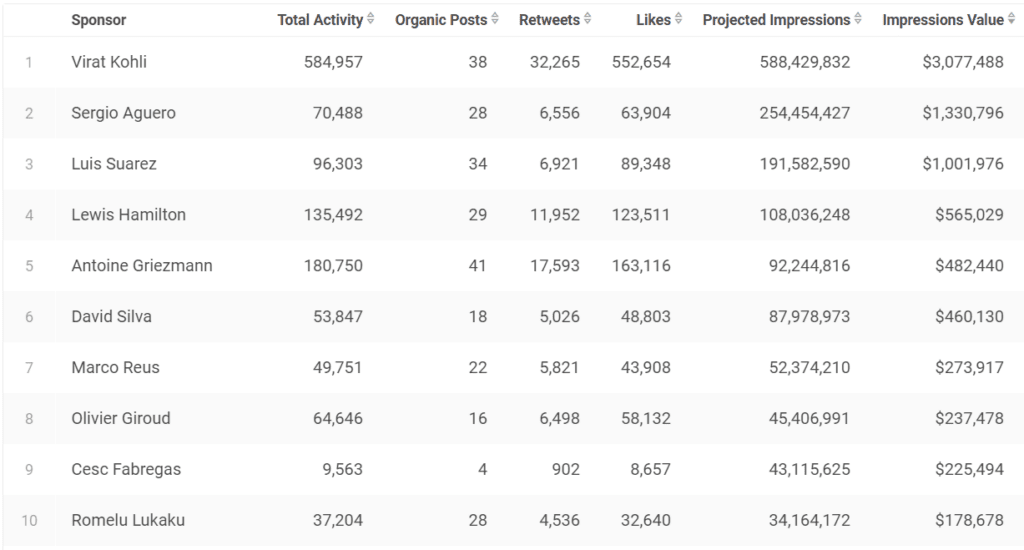 For more social analytics and stories regarding all things sports and social, follow us on Twitter @zoomph or check out our website Zoomph.com.
More Articles Like This