Last weekend, the Call of Duty League kicked off for the 2020 season, streaming through Youtube Gaming. The league, teams, influencers, and even media had a major lift for the league, by leveraging their social channels. The elite-level gameplay and highly engaging content was able to attract a lot of views and help push the meter for social value to sponsors of the league and teams. Using the Zoomph platform, we broke down the performance to see the top brands from Week 1 and how they did it.
Influencers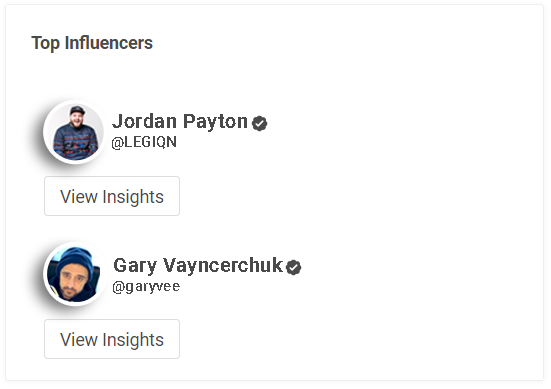 This early in the season, fans typically are on the watch for top follows amongst the league outside of players and league specific. Using the Zoomph platform, we were able to identify a couple of the top influencers from the first week, those being Call of Duty streamer Jordan Payton, and investor and part owner of Minnesota Rokkr, Gary Vaynerchuk and even further, look at their audiences and find the impact they caused for the event on social.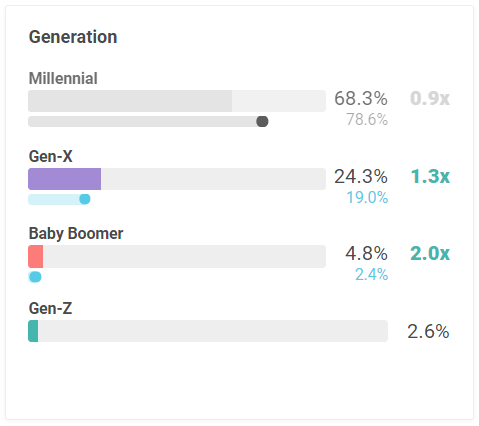 The first difference in their audiences was age. Compared to Payton's audience, Gary Vee brought an audience that was 2x more likely to be a baby boomer and 1.3x more likely to be in the Gen-X generation. This is impactful for the sport because, as a COD streamer, Payton's audience represents the generic COD audience. Gary Vee was able to attract an older audience to the conversation, which helps widen the conversation overall of the league and event.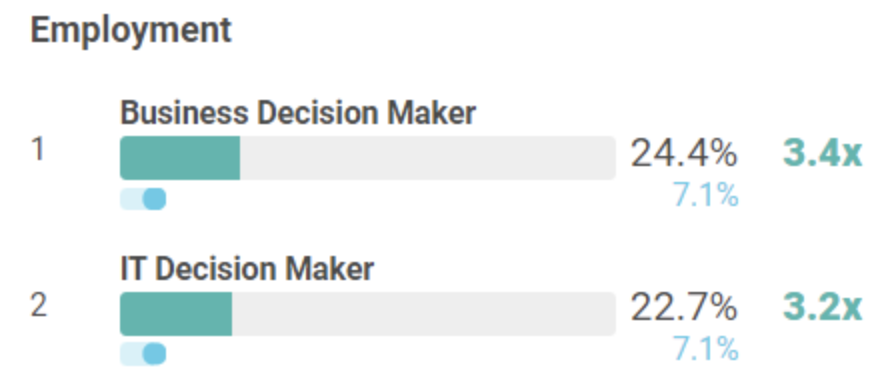 Another area we saw a difference in was the occupation of their audiences. Compared again to Payton's audience, Gary Vee's audience was 3.4x more likely to be a business decision-maker and 3.2x more likely to be an IT decision-maker. This doesn't come as a surprise knowing the audience of Gary Vee, but the fact they are engaging in COD League content and conversation also represents an area of growth for the league.
Top Brands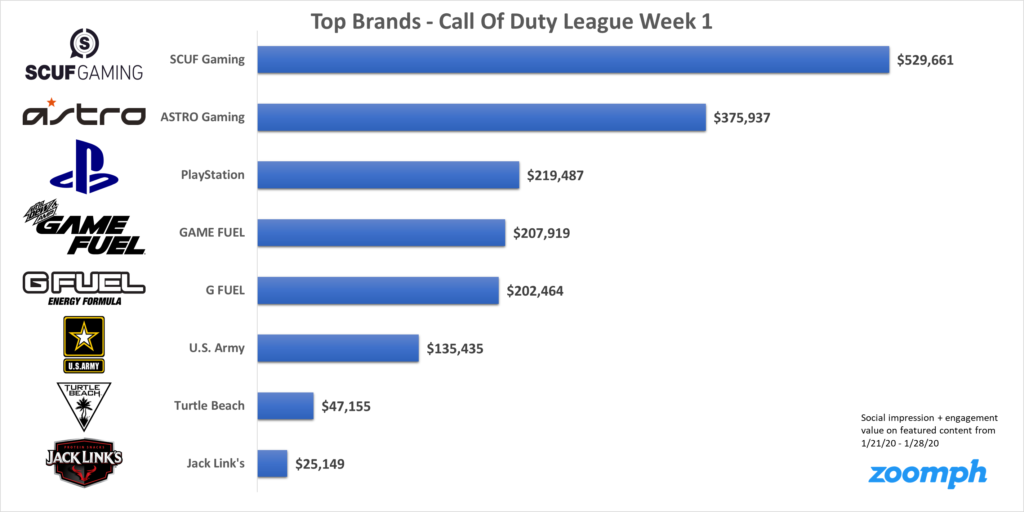 The leaders in gaming controllers and longtime Call of Duty sponsor, Scuf Gaming saw the most value on social media during the first week of the 2020 CDL season. Announced as a league-wide sponsor, Scuf Gaming was able to generate nearly $530K in social value, through activations like on-site signage and a signing booth, and product giveaways through social contest. These contests on social were highly engaging and helped push the needle for Scuf Gaming.
We're celebrating the start of the 2020 @CODLeague Season with a Giveaway!

Enter for a chance to win 1 of 5 SCUF IMPACT Call of Duty League controllers. 🔥

To enter:
• RT This Tweet
• Follow @ScufGaming & @CODLeague

More ways to enter: https://t.co/Ga69wrbD3u pic.twitter.com/24rh9eE6C0

— SCUF (@ScufGaming) January 24, 2020
Another longtime brand in the space, ASTRO Gaming saw a huge number last weekend as well. They grew their most value by leveraging Call of Duty partner, Jordan Payton aka LEGIQN, for a sponsored on-site video contest, in addition to their league brand products and sponsored content series which helped drive engagement.
When you have no idea what you're doing at a Call of Duty tournament. I'm CRYING! 😭 #CDL2020 #Minnesota @ASTROGaming @eUnited @CallofDuty @CODLeague #CODPARTNER #ad pic.twitter.com/8Yey6JSTpM

— Jordan Payton (@LEGIQN) January 25, 2020
According to Zoomph's audience analysis tool, people that tuned into CDL last weekend were 5.3x more likely to have an affinity for energy drinks than the average esports fan. This seemed to pay off for GameFuel, who activated through the league and G Fuel to activate with the esports news site, Dexerto. GameFuel generated over $207K last weekend, ranking them only behind Scuf Gaming, ASTRO Gaming, and Playstation.
Only GOATs drink @GameFuel. No exceptions here. Welcome to Team Huntsmen!

- Team Huntsmen pic.twitter.com/QPZLj64ZHh

— OpTic Chicago (@OpTicCHI) January 24, 2020
Lastly, there were a couple of team-specific brands that saw huge success last weekend from their social content. Among those sponsors was Turtle Beach, a company that specializes in gaming headsets. Turtle Beach generated over $47K in social value from the weekend, which was in large part to their partnership with the Chicago Huntsman.
Another team-specific sponsor that generated high ranking value from social last weekend was Jack Link's Jerky, who generated over $25K to be exact. Jack Link's did videos and other activations with the Dallas Empire, a team from the CDL. The Dallas Empire is owned by esports organization Envy, who happen to be partnered with Jack Link's.
Went to @JackLinks HQ for some warm ups. Left with a new friend... kinda. #CDL2020 pic.twitter.com/9ZgRdVR3hk

— Dallas Empire (@DallasEmpire) January 25, 2020
Follow along on Twitter this season with Zoomph and myself as we continue to highlight the top teams, brands, and players from CDL and other esports leagues.
More Blogs Like This: