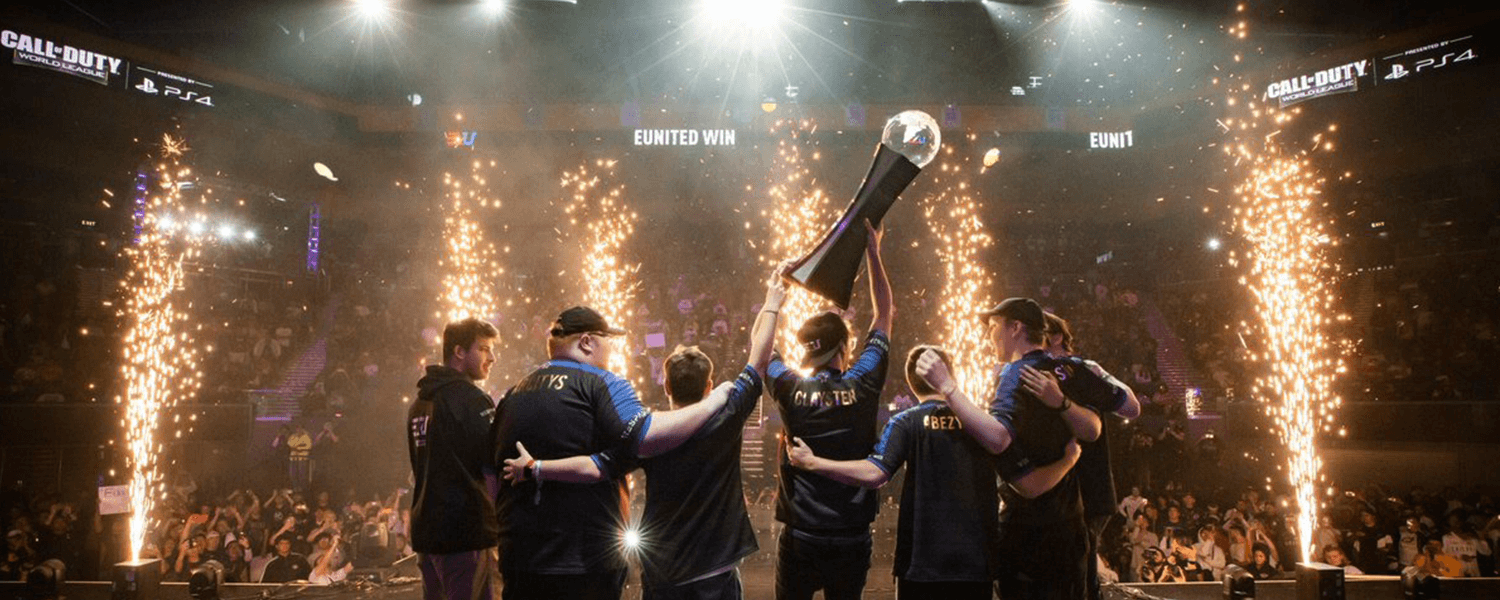 Uncategorized
Sponsorships In Esports: Social Analysis of CWL19's Top Teams and Sponsors
The Call of Duty World League Championship took place last week, which stacked the leagues top esports organizations head to head. From teams to brand sponsors, we wanted to understand who led the conversation on social.
We tracked all activity around the main competition handle and tournament as a whole. We also tracked mentions of teams, players, and casters while filtering out activity around outside games and events. To get a full picture, we analyzed the social conversation to see which teams had the highest mentions, engagements per post, and engagement rate. Here are the results:
Top Teams by Mentions, Engagements, and Engagement Rate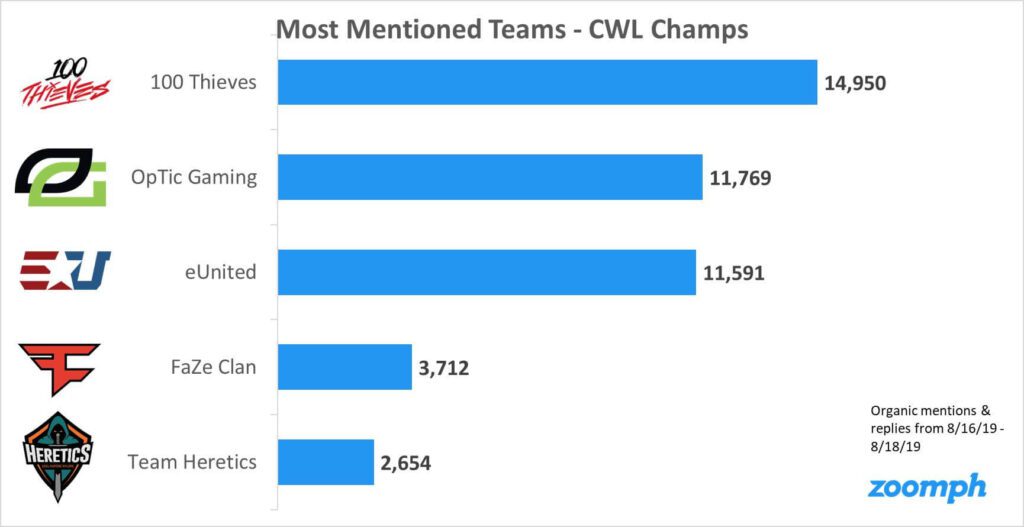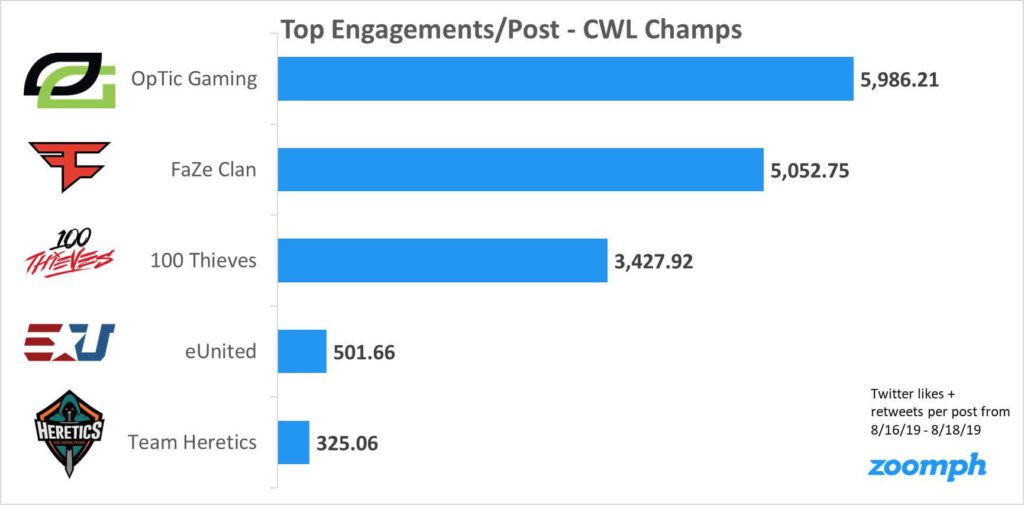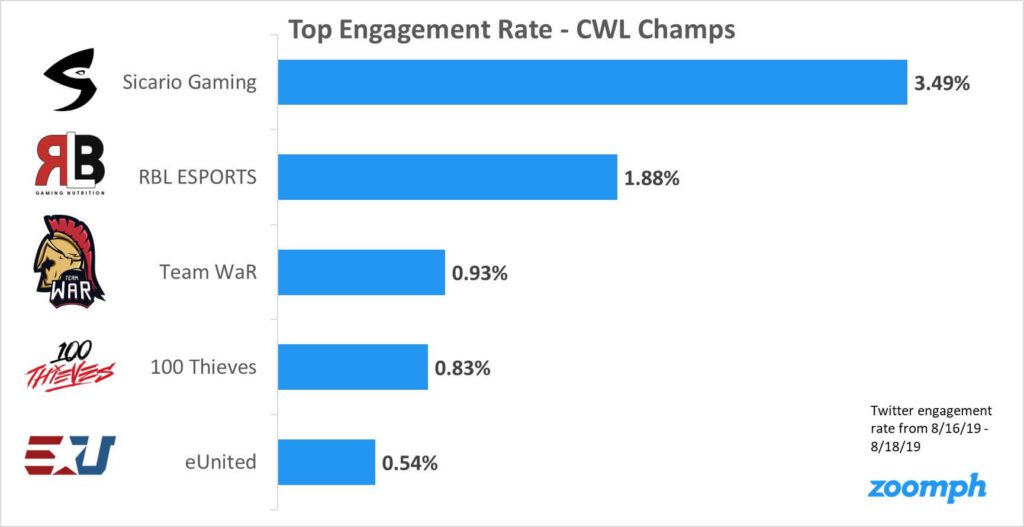 Looking for inspiration as a brand for maximizing ROI in esports marketing? Look no further than the work done by brands involved with teams and the CWL Championship. From ASTRO Gaming & Scuf Gaming to Nissan & Nike, here were the Top 10 Brands on social.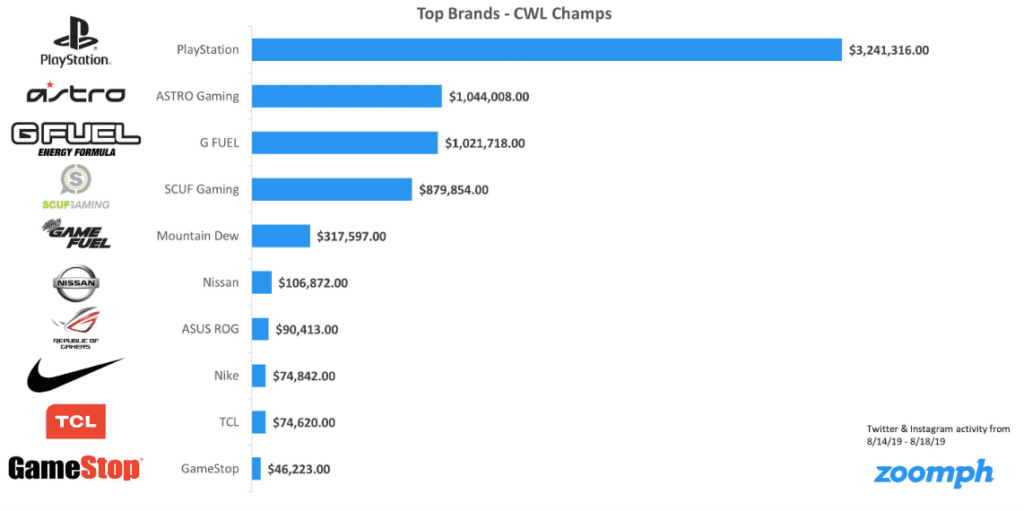 Nike
Gamers love kicks too! 100 Thieves and Nike collaborated on custom shoes and it was met with nearly unanimous positive sentiment. After analyzing the audience of 100 Thieves and found that they are more likely to follow Nike than any other fashion brand. It couldn't have been better timing with 100 Thieves coming in second at the event.
Custom 100 Thieves Air Max 1s, created via the @Nike Bespoke program exclusive to 21 Mercer. pic.twitter.com/IV4jhYyZTN

— 100 Thieves (@100Thieves) August 16, 2019
Nissan
Major events are awesome places to do product showcases, especially with more expensive items like a car. That's what Nissan nailed with FaZe Clan & OpTic Gaming, where they had custom cars and fan handouts.
Who's at COD Champs? Come meet some of the guys outside and grab FaZe foam fingers with @NissanUSA to support the team!
#NissanPartner #FaZeUp pic.twitter.com/rcn0nWYuLS

— FaZe Clan (@FaZeClan) August 16, 2019
Mountain Dew GameFuel
From custom cans to sponsoring content series, GameFuel maximized their work with OpTic Gaming over the weekend, especially as this was such an important weekend for the team. This sponsorship certainly paid off with OpTic Gaming coming in third at the event.
Taking the Championship Whites to a new level.

Introducing the #OpTicCOD @GameFuel Championship Edition. pic.twitter.com/YR3hTEK5Ou

— OpTic Gaming™ (@OpTic) August 14, 2019
GFuel
Sponsoring relevant content can help connect with a digital audience. That was exemplified by GFuelEnergy and Dexerto Intel over the weekend. G FUEL leveraged engaging videos and player interviews, outside of sponsoring FaZe Clan, Team Heretics & Elevate.
👑@OpTiC_Scumper says if they can win #CWLChamps it would be an "amazing and final cap to the @OpTicGaming era"

Presented by @GFuelEnergy pic.twitter.com/mFlObq8O3X

— DEXERTO Call of Duty Esports News (@DexertoIntel) August 18, 2019
ASTRO Gaming
Product giveaways, especially with products that are relevant to the target audience, are home runs for engagement. This tweet from eUnited for ASTRO Gaming was one of the Top 10 most engaging tweets from all of CWL Championship!
Want a chance for you and a duo to each win an A40 + MixAmp, Mod Kit, and a hat signed by #eUCoD?

To enter:
- Follow @eUnited and @ASTROGaming
- Retweet this tweet
- Tag a friend so both of you can win!

Ends Tuesday, August 20th at 5pm PT. #ASTROFamily pic.twitter.com/ts4aeYkmGL

— eUnited (@eUnited) August 16, 2019
Esports fans are engaging ones on social & establishing solid relationships with this target audience can pay off: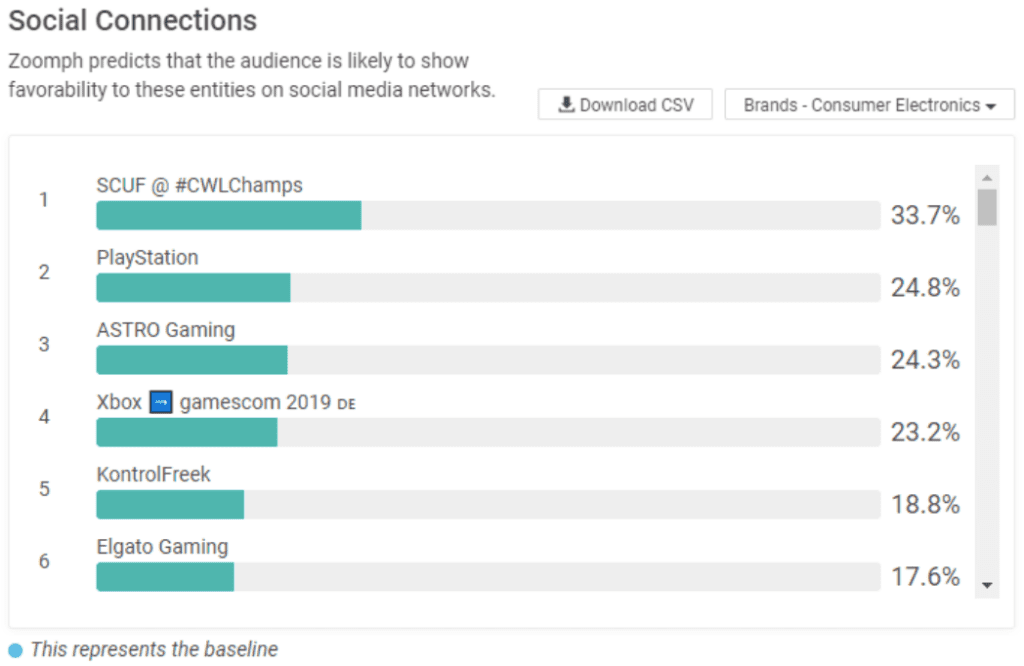 Esports partnerships yield great value. As seen above, partnering brands tend to get a lot of love from participating teams, whether it be from jersey spots, mentions on social, or showcases in streams. Teams also benefit from brands in return by receiving promotion and support during tournaments and collaborating on unique product ideas (as examples). That two-way partnership is so valuable for a positive long-term relationship. 

 

Never forget to prioritize digital promotion along with your physical activations. Look at how many of the brands listed above posted regularly during CWL19 to support their booths, teams, and the overall conversation. Don't ignore digital and social outlets when looking to enhance your marketing efforts.

 

Create sponsored content that makes sense for all parties involved. For example, ASTRO Gaming had a video activation with COD to show off their product. Always think of what the brand's objectives are, what message the team is looking to portray, and what the end user would find valuable.

 

Partnerships & Content Each of the high placing teams also had major sponsorships in place and plenty of content shared throughout the weekend. Organizations leveraging both sponsorships and content distribution to fan bases on every platform are major aspects of events like this.