The 2019 FIFA World Cup has topped headlines for the past month, as teams from across the world competed at the highest level. This year, there's been an increased focus on the tremendous athletes battling it out in the Women's World Cup, and the powerful conversation it's helped create around the lack of investment in sponsorship of women's sports.
Earlier, we took a look at the values generated for the sponsors of the US Women's National team, and with the conclusion of the tournament, we wanted to take a look at the overall social activity and value brought to the international sponsors of the international tournament.

Starting on June 7th, the day of the tournament's first match, Zoomph feeds have been tracking all tweets to and from the official FIFAWWC account, as well as the official hashtag for the tournament, #FIFAWWC. The above stats summarize the collected data following the US Women's team victory in the tournament final on July 7th.
With over 554.9K posts collected,the tournament has been a major conversation topic on and off social media. The contenders generated an impression value of over $311.4 million and a social engagement value of over $16.5 million.
Total Activity
Social activity spiked on the final day of the tournament, with over 200K posts being shared while the US team defeated the Netherlands 2-0.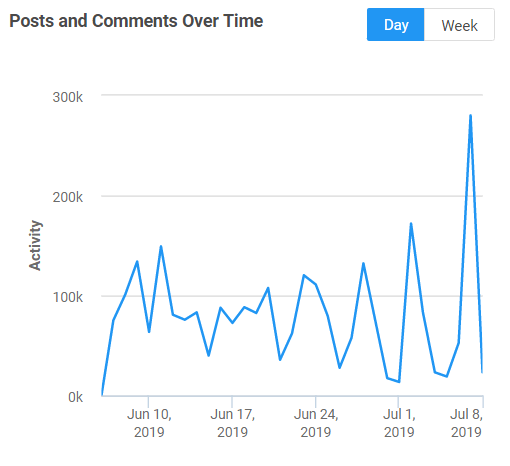 Mentions & Emojis
Outside of the official FIFAWWC account, the top mentioned accounts included the @USWNT (294K), @Foxsoccer (84.9K) and @lionesses (66.3K), showing the US Women National team's dominance on social as well as on the field.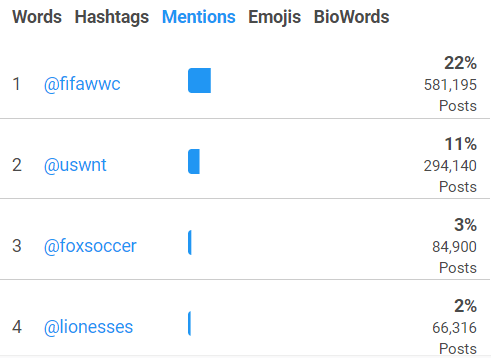 When taking a look at the top emoji's used during the tournament, it was clear to see which countries were the most active on social.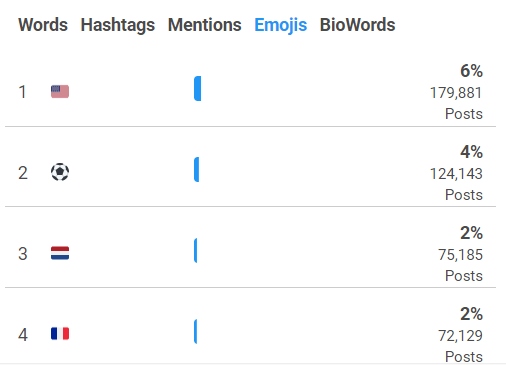 Top Sponsors
Zoomph calculated and ranked the tournament's top commercial partners, and what they were earning from their paid sponsorships with the tournament's support on social.