This year, our team has released several platform updates to adapt to the new Facebook and Instagram integrations to continue to provide the content and insights you need, as well as enhance the data in Zoomph based on their new offerings.
Instagram Story analytics will help you track your profile's stories and analyze engagements that are unique to the medium.
With more tailored metrics, you'll be able to measure and differentiate the value of your stories compared to your standard posts.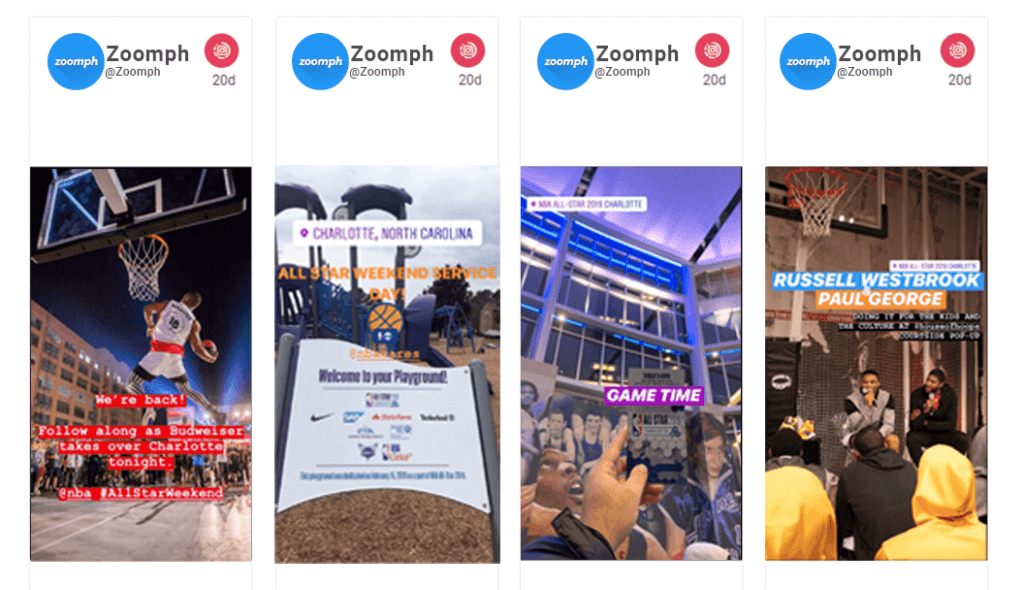 How Start Tracking Stories
To collect stories, add your Instagram Business account to a feed, and select the stories option. It's as easy as setting up an existing Instagram feed in Zoomph!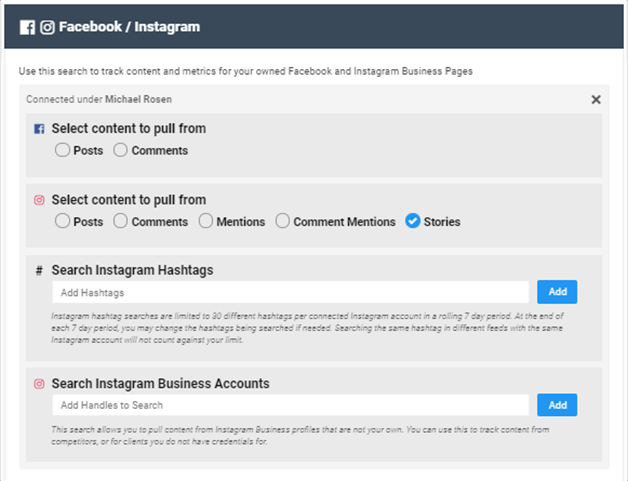 Measurement
Instagram Story analytics can help you better understand how your stories are performing. Metrics for Stories include:
Impressions

 

Exits

 

Replies

 

Reach

 

Taps Forward

 

Tap Back

 

Impression Values

 
Instagram Story analytics gives you another way to track campaign social value for you and your partners, making it even easier to report social metrics to your sponsors.

We're excited to bring you this new way to track your Instagram Stories and better understand how they perform with your audience.
As always, don't hesitate to send any feedback and questions to @Zoomph on Twitter or support@zoomph.com!