At Zoomph, we track and collect a lot of social media posts and the data behind it every single day. But what do we do with all of this data? Well, that's what we are here to talk about today.
One part of the Zoomph platform where we use this social information is in our Audience Demographics dashboard. As of this posting, we have collected anonymized and proprietary social data from Twitter profiles to create a database of over 350 million profiles and counting. Our platform has been engineered to dissect these profiles and look for anything to indicate the user's demographics, psychographics, interests, team and brand affinities, and more.
But today, we want to focus on three particular categories; demographics, personality traits, and employment.
Demographics
When our platform is analyzing these profiles, one profile attribute it detects is if the user has specified their gender, age/age group, and location. Those insights are broken down as follows:
Gender: Male or Female

Age Group: Baby Boomer, Gen-X, Millennial, Gen-Z
Location: By Country (select countries give a deep look at states/provinces)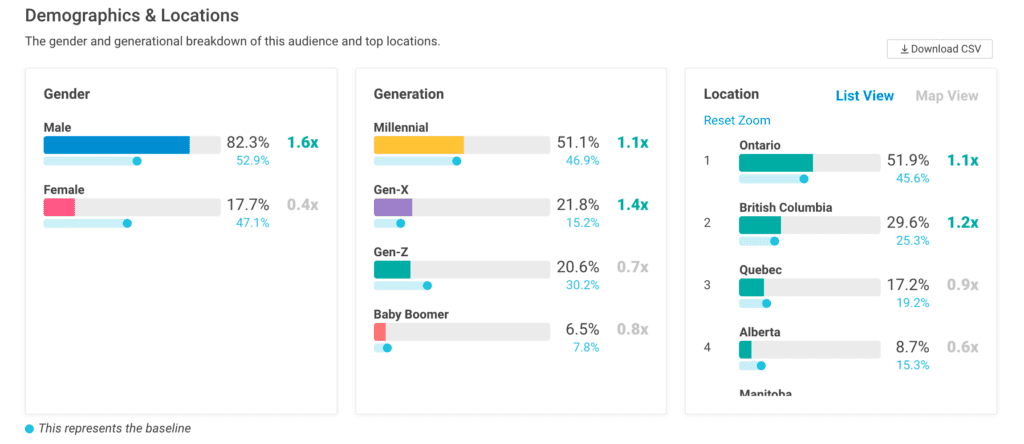 These measures have been used by Zoomph clients such as NASCAR to measure the impact of their ban in 2020 on the confederate flag and understand the shift this had in their audience between prior to the ban to after the ban.
Personality Traits
Another grouping that our platform detects profiles for is a select group of personality traits. Using both self-identified information and social activity of users, profiles are dispersed among 10+ personality traits, including Inventive & Curious, Analytical & Detached, Secure & Confident, and others.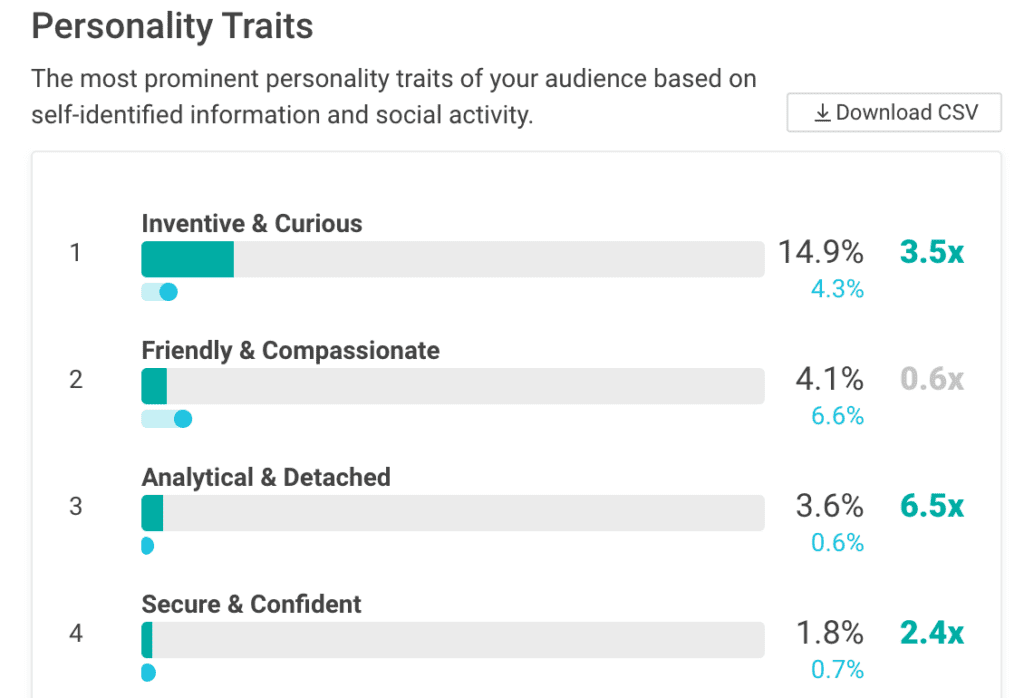 Based on your marketing initiatives, this can help a brand or sports franchise determine the people within their target market and the best plans to deliver their messages to them.
Employment
The third and final group that we will cover in this blog is employment groups. Again, based on self-identified information and social activity, such as who a user engages with and follows, our platform is able to group the user into generic employment groups. Examples of these include Business Decision Maker, IT Decision Maker, Media Professional, and more.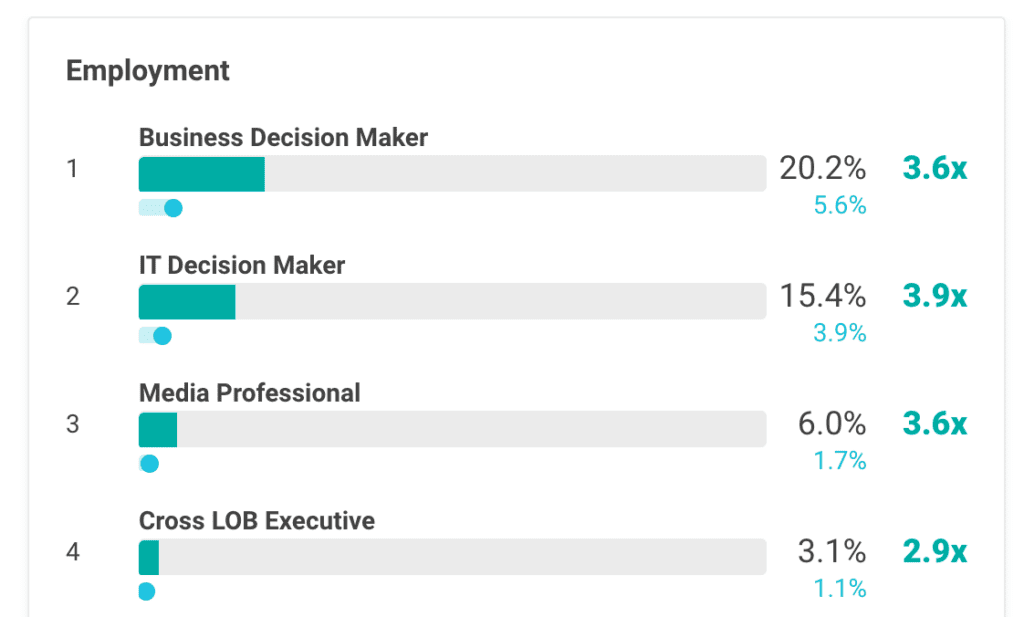 Much like personality traits, this feature can help brands and sports franchises determine who is inside their follower group and who engages with their content the most and better understand how to deliver clear and effective messages to their audience in social media.