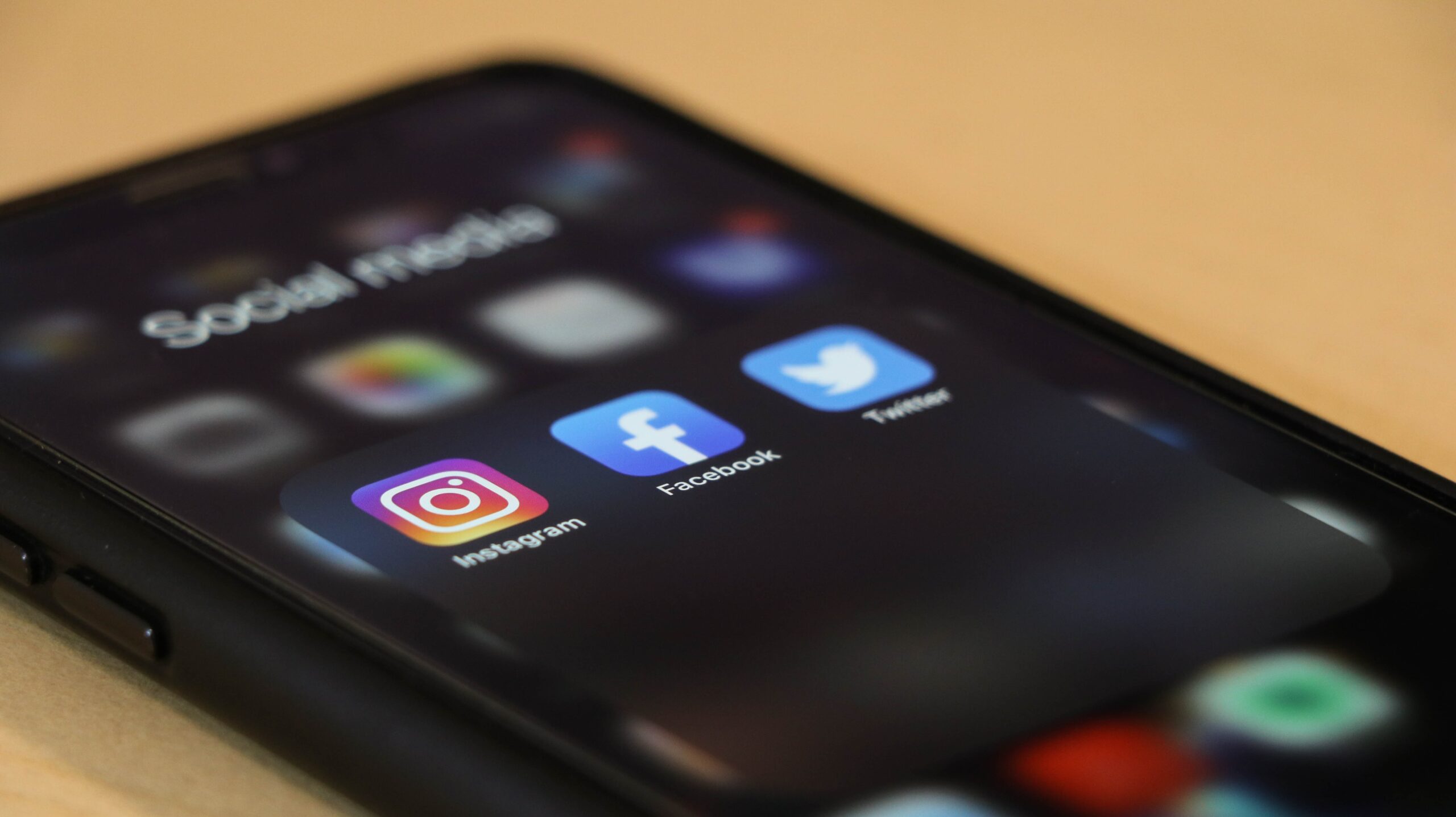 Data & Insights
The Data Behind Instagram Reels: Are They Actually Creating More Engagement?
Has your Instagram feed been FILLED with more Reels recently? Don't be alarmed if it is, because that is exactly how Instagram is trying to make the experience for you.
Earlier this week the Head of Instagram, Adam Mosseri, took to Twitter to share with social users what's going on under the hood at the company, which is focusing more on video content, centered around one of Mosseri's statements from the video, "If you look at what people like… on Instagram, that's also shifting more and more to video over time."
With this change happening in our industry, we took a dive into performance trends that we are seeing with the newly reconfigured platform and user experience, and pulled together some key takeaways for you.
What We Analyzed?
In recent weeks, our team has been working tirelessly to incorporate Reels data into our platform, and it is now fully integrated into the Zoomph platform, so we put it to good use.
Using this capability, we identified over 100 Instagram accounts in Zoomph, spanning sports teams, leagues, and individual icons in the sports & entertainment space, that are actively utilizing Reels in their content strategy. After identifying these accounts, we dove into the insights behind the performance of Reels compared to regular photo posts to find out key performance metrics and simply what is working for Reels and what is not.
The Results
After analyzing over 32,000 total posts, we started seeing major performance differences between Reels and photos, mostly centered around impressions/plays and engagement rate.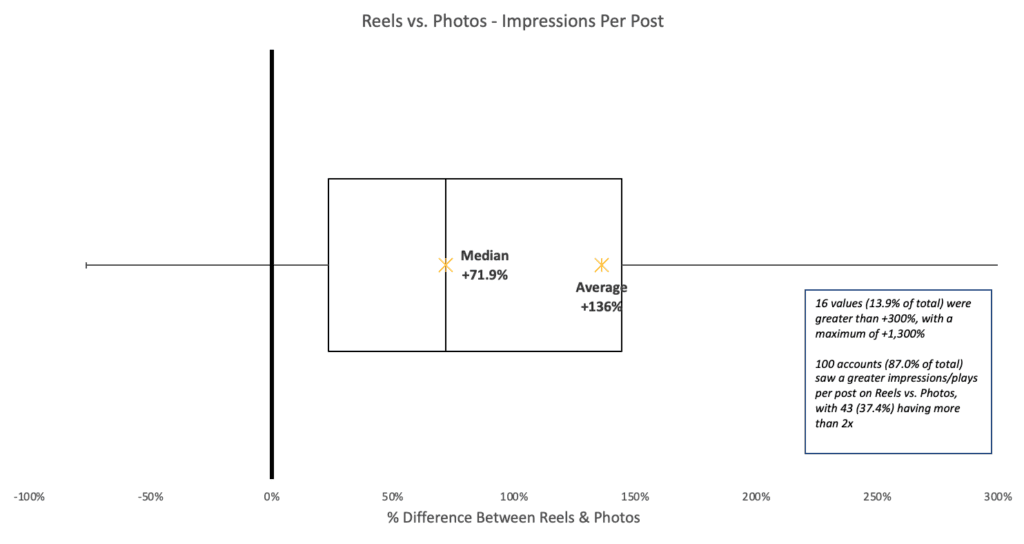 Impressions/Plays
After analyzing the over 32,000 posts, we found that compared to photos, Reels saw 136% more impressions/plays per post, per account, with the median falling at 71.9% more impressions per post. This certainly fits the model that Instagram is aiming for, trying to put more Reels in front of eyeballs, attracting the eyes of not only followers of the accounts, but those beyond as well. 
Along with the 200% increase in impressions overall, about 87% of the accounts analyzed saw impressions per post of Reels outperform the average impressions per post of photo posts.
Engagement Rate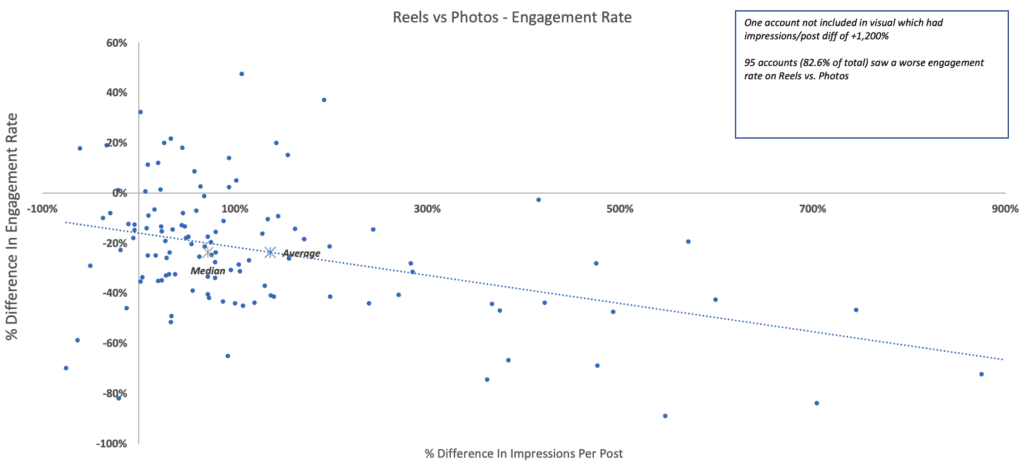 More eyeballs must mean better engagement rates, right? Wrong. While Reels are in fact reaching wider audiences, users are less engaging with the posts, shown by a significant decrease in engagement rate. 
Analyzing the over 32,000 total posts, on average, Reels saw a 24% worse engagement rate per account, with a median decrease in an engagement rate of 24%. Also, as mentioned above, while 86% saw Reels outperform photos in impressions, only a mere 17% of accounts saw the engagement rate of Reels outperform the engagement rate of photo posts. 
Conclusion
We think it is key to understand what to expect out of Reels and how to effectively integrate them into your content strategy. As shown by our analysis, Reels will almost surely increase your impressions, but with the understanding that a lot of those eyeballs are not from a true follower base, and the content will not always see the engagement and reaction that a photo post may provide.
Tailoring the content to hit two different audiences, with the understanding that Reels is going to have further reach, could help you maximize your Instagram strategy. And remember, when Instagram says they want to surface more Reels because users engage with them more, it's because users are increasing their time per app visit, not because they're actually engaging with the content.
These changes bring the need to adapt and reevaluate Instagram KPIs for your organization, focusing not only on traditional engagement KPIs, but also on adding plays per reel, follower growth that more impressions are creating, and others.