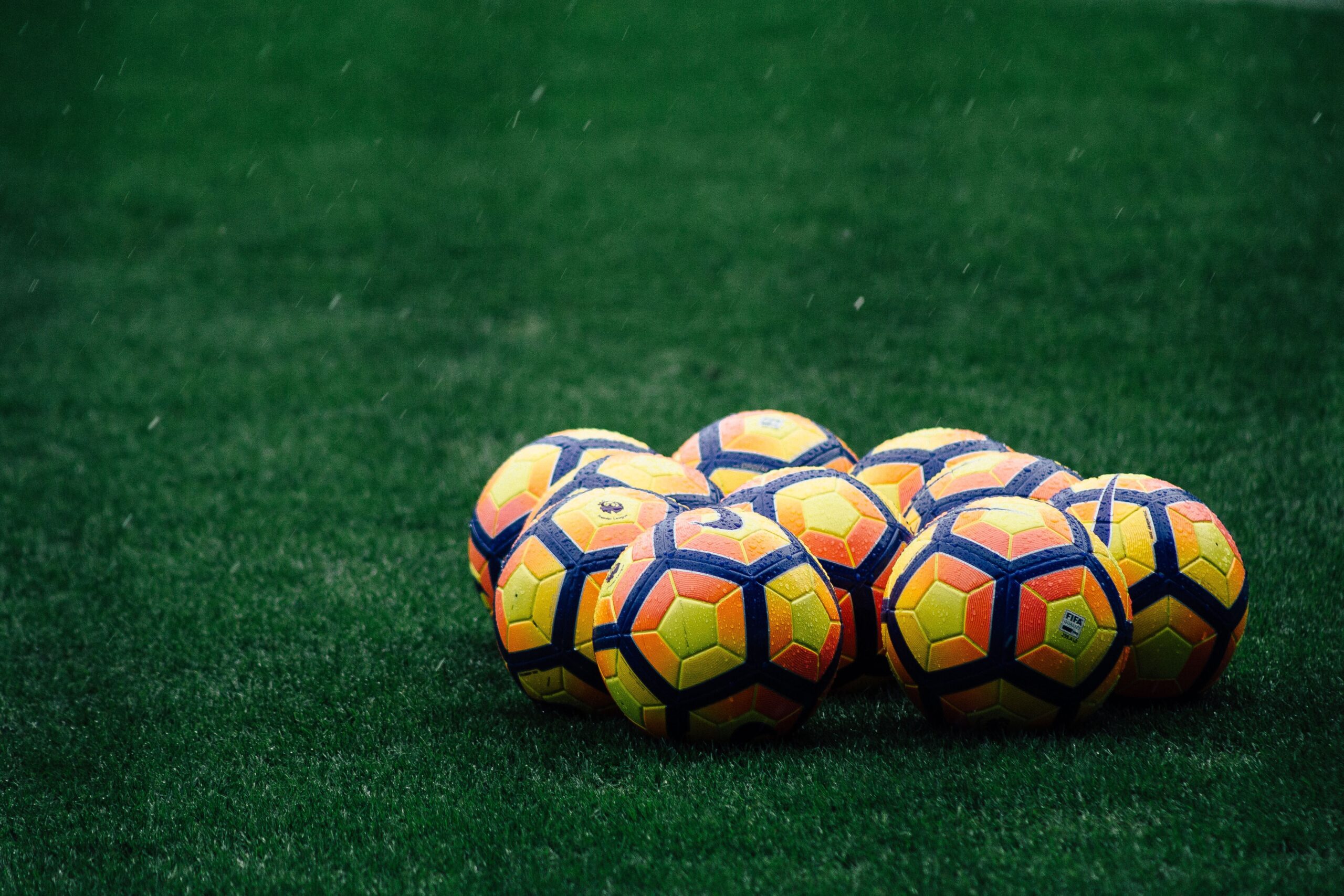 Data & Insights
Premier League Matchweek 6 Recap: Manchester Dominates the Weekend on Social
This past Sunday was a big match for Manchester United, as they welcomes Arsenal to Old Trafford for an early season match-up in Matchweek 6. The results? Not only a big win on the pitch for the Red Devils, but big wins on social as well.
Top Match Hashtag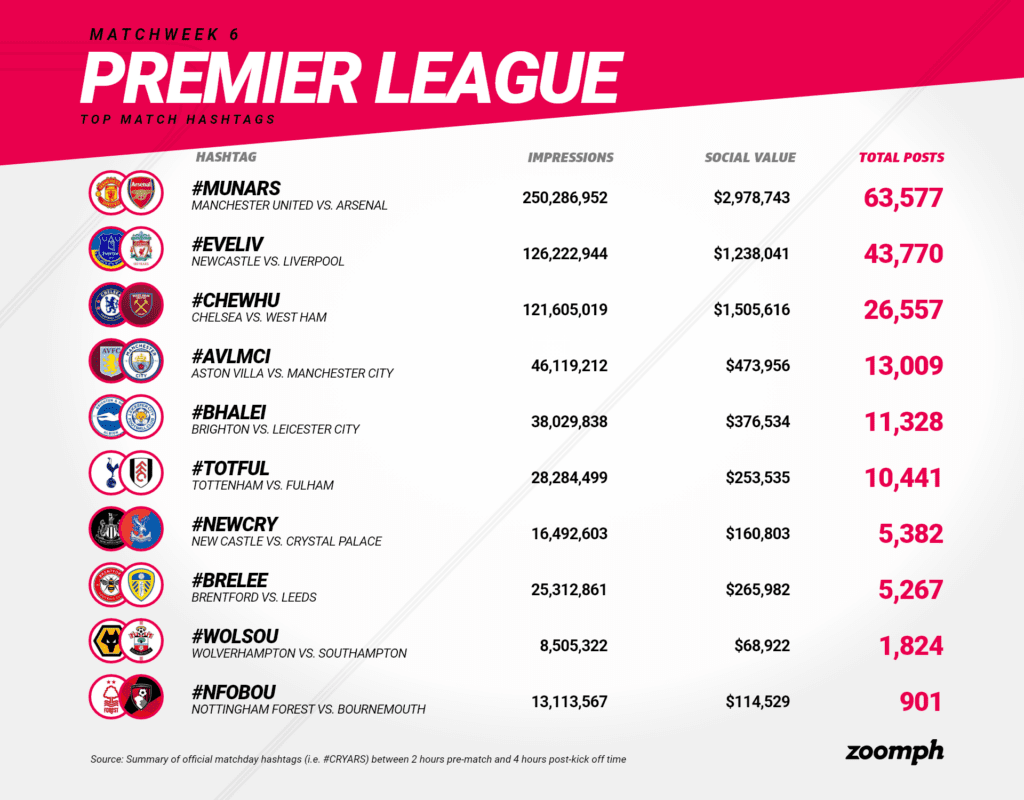 This weekend's match hashtag (#MUNARS) was the most used hashtag among Premier League matches this week, being used over 63,000 times, nearly 20,000 more than the second most used hashtag. These 63,000+ posts generated over 250 million impressions and just shy of $3 million in social value for the match.
Top Team Performance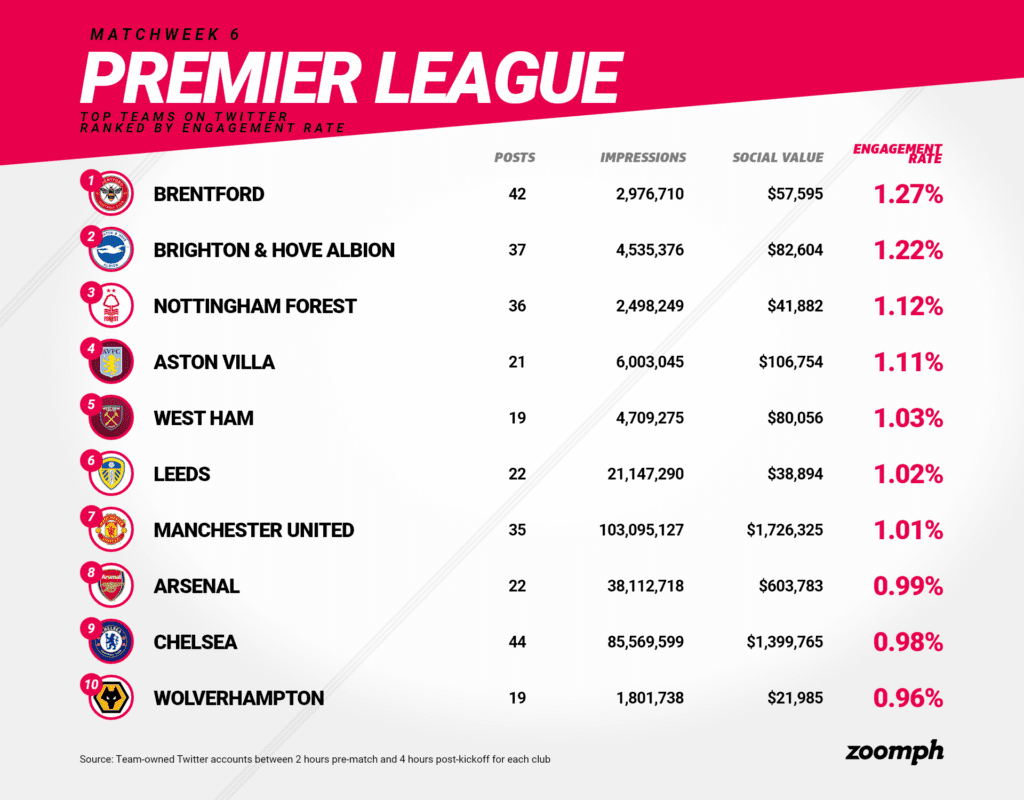 The big win for Manchester United jumped them back into the top 10 team ranking by Twitter engagement rate for the first time since Matchweek 3. Their 7th place engagement ranking was only made sweeter by leading the league in overall impressions and social value from team-published posts.
Most Mentioned Players
This season, we are tracking mentions of players' full names and Twitter handles for players active on Twitter.
Since joining Manchester United, Casemiro has been the clubhouse leader in mentions, spending two weeks in the #1 spot before falling to #2 last week to his Manchester United teammate Cristiano Ronaldo. However, he didn't stay in the runner-up spot for long, as this week he made his return to the top spot with over 64,000 mentions during the weekend.
Casemiro was joined in the top 10 by four of his other teammates, including the previously mentioned Ronaldo down in the #2 spot.
Top Kit Sponsors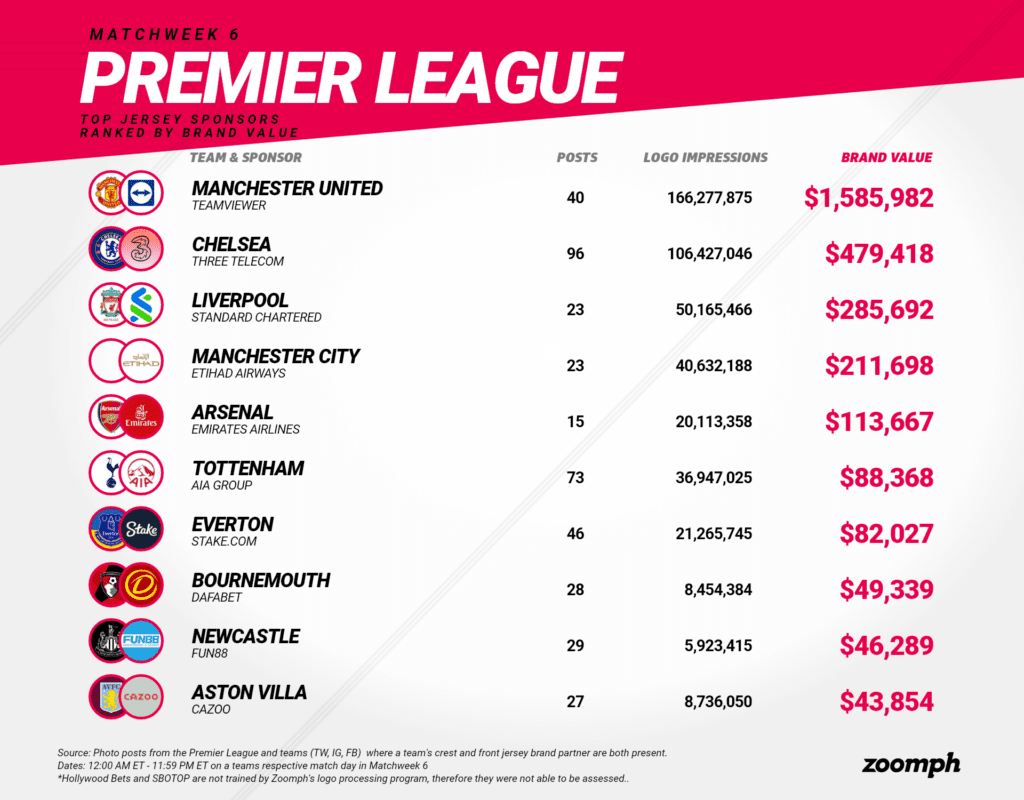 Not only was Sunday a big win on the pitch for Manchester United, but it was a big win for their shirt sponsor TeamViewer. Using our industry-leading logo detection software, TeamViewer was detected in 40 posts from around the league this weekend, creating over $1.5M in brand value for the company and over 166 million eyes on the logo.
Check back in the coming weeks on our Twitter for more Premier League Matchweek recaps from Zoomph.