Zoomph Benchmark – the most innovative way to measure and compare across the ENTIRE sports world!
Over the last several years, we have gotten countless requests for a platform product that allows customers to view and benchmark themselves across other teams in their league, their market, and more.
Today, we're excited to introduce Zoomph Benchmark – our new turnkey solution for brands and properties of all sizes that allow customers to easily and readily benchmark their social performance and its rank among other organizations, whether based on top social value, impressions, or any other Zoomph social metric. With Zoomph Benchmark, you can determine which teams are driving the most relevant insights to help you optimize your social media strategy for better engagement and growth.
Zoomph Benchmark is our latest ready-to-use product that tracks and reports for teams across leagues worldwide such as NFL, NBA, WNBA, Formula 1, Premier League, and more. In addition to all of these teams, there is also readily available sponsor performance for over 1,500 national and local brands with partnerships across these leagues.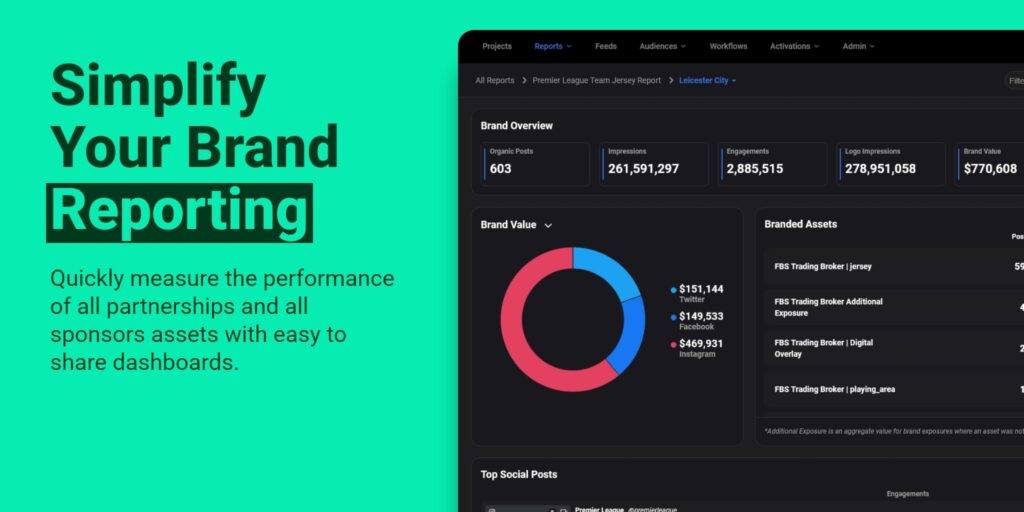 In addition to benchmarking team performances, customers will also be able to measure brand sponsor performance across all of the same teams. Using our automated tagging and logo AI technology, we are tracking the performance of over 1,500 brands across sports and their brand performance in both branded and organic brand exposure on social media with their partners.
In addition to the current product, we plan to continue to evolve Zoomph Benchmark in countless ways, including adding more teams across various sports, more brands, and other reporting views, so you can have all the data you want in reporting layouts that make sense and are easy to read and share.
If you have any questions about or suggestions of your own for Zoomph Benchmark, reach out to our team today and share how we can help you reach all of your benchmarking goals and needs!