If you're a baseball fan, odds are you've been playing Immaculate Grid, the latest daily matrix trivia game testing the depths of fans' historical knowledge of players and stats.
Launched on April 4 by Brian Minter, a software engineer from Atlanta, Georgia, the game now sees over 200,000 daily players. But what about the social metrics behind the game's success? Let's dive in!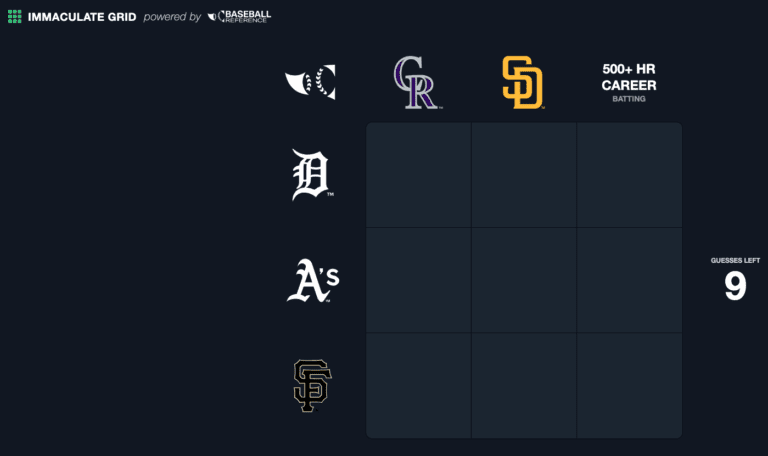 After its launch in April, the game's Twitter account was seeing roughly 8,600 impressions per day on Twitter. 

Today? The game's Twitter account sees over 156,000 impressions per day on its owned content, more than a 1700% growth over time, a truly mind-blowing growth number.
And the growth doesn't stop there. As the game and its social presence have grown, the account has seen immense follower growth. In the last 30-day period alone, the account has gained over 35,000 new followers to reach its current 37.1K follower mark. This equated to over 1,100 new followers PER DAY, and this number is only rising daily.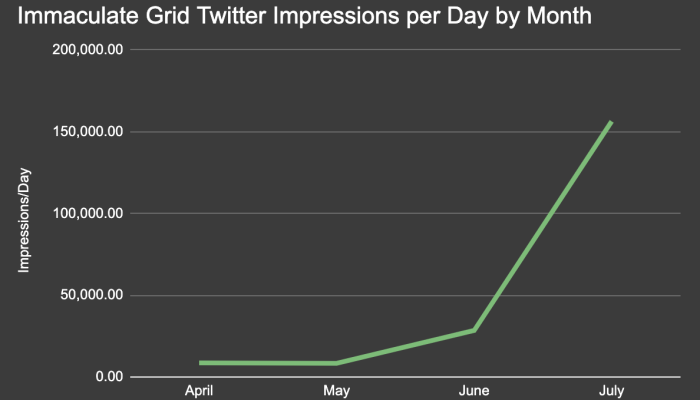 On the heels of this quick and massive success, earlier this week, the game was purchased by Sports Reference/Baseball Reference to head their venture into expanding its website to have playable content." Could we see similar concept games from Sports Reference for sports such as football, hockey, soccer, and more? We will see!