Uncategorized
2019 Hero World Challenge Sponsorship and Top Player Social Analysis
Featuring one of the smallest, yet most elite fields on the PGA Tour schedule, last weekend the Tour headed to Albany Golf Club in The Bahamas for the 2019 Hero World Challenge. One of many sponsored events throughout the year by Tiger Woods and the Tiger Woods Foundation, the event featured 18 of the top golfers in the world.
Using Zoomph, we tracked all activity around the handles, hashtags, and phrases for the Hero World Challenge from 12/4/19 – 12/8/19. Over the tournament span, impressions on posts about the event reached 297.4 million, helping generated an impression value of $1.56M and an engagement value of $42.8K.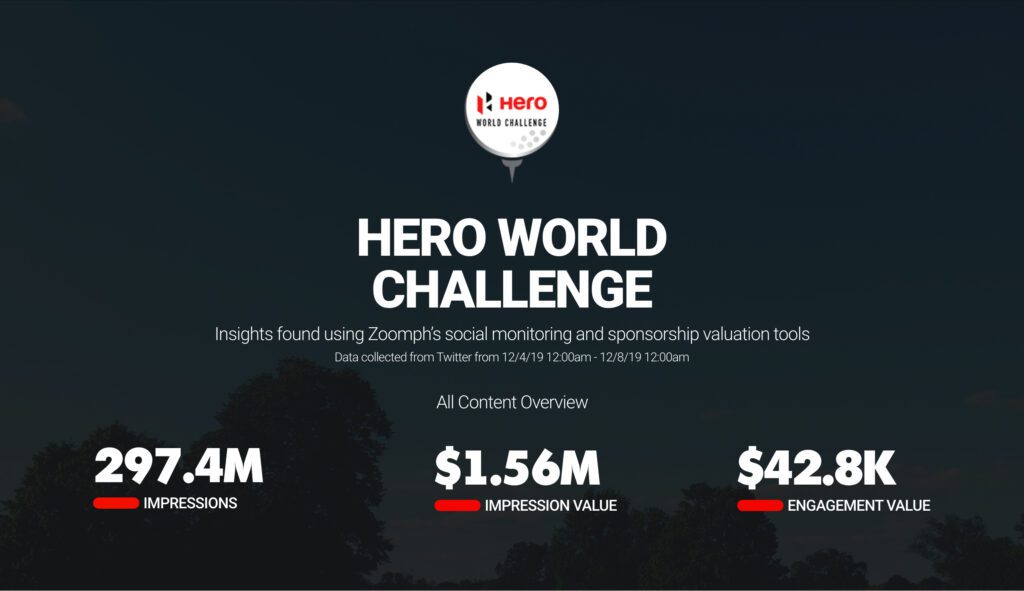 With 18 of the top golfers globally competing in this event, we wanted to understand exactly which golfers were generating the most impressions and social value in the social conversation. To little surprise, Tiger Woods topped the list, totaling over 41.5M impressions and an attributed social value of $859.8K. This was followed by tournament winner Henrik Stenson and another name from the top of the leaderboard, Gary Woodland, who generated impression total and social value metrics of 28.6M/$375.3K and 18.9M/$332.6K respectively.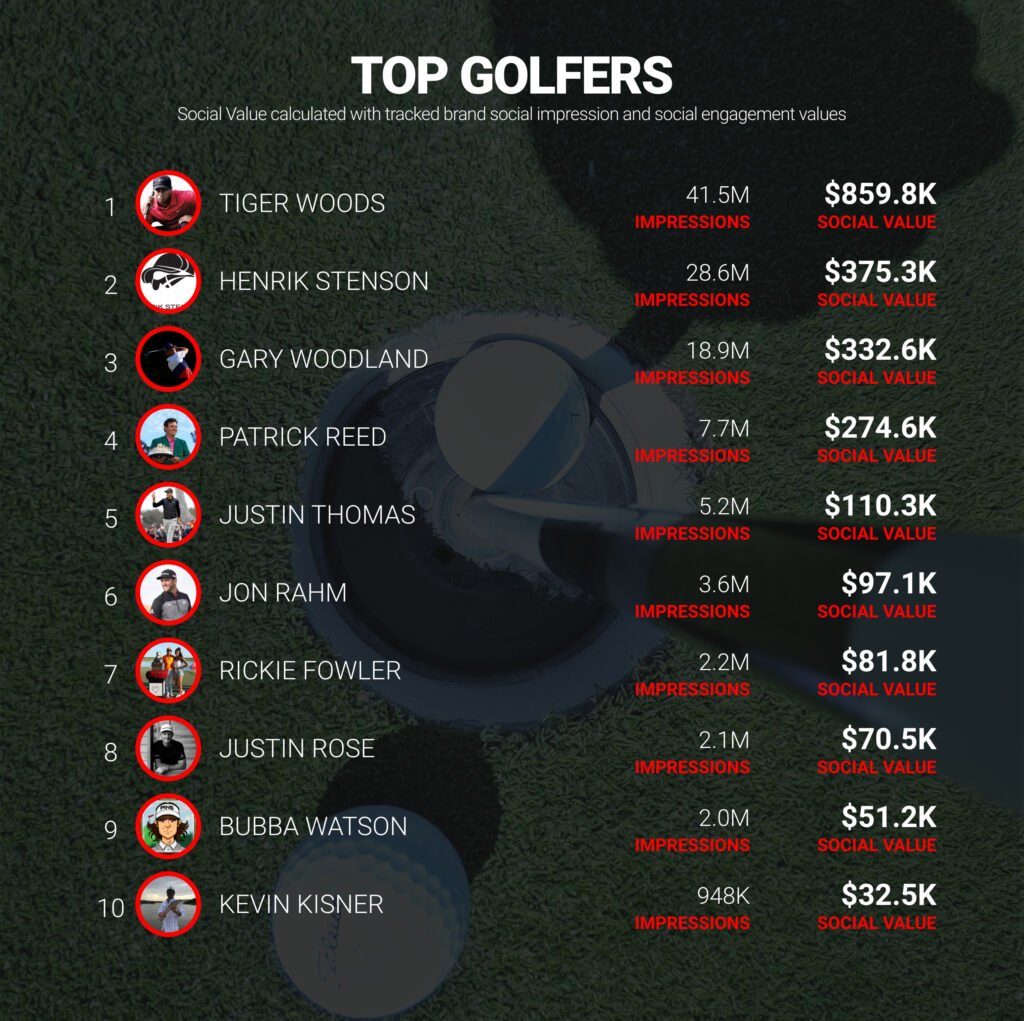 Despite being a smaller event, there was significant sponsorship value generated by a few sponsors of the event itself and of the sport and the golfers. The presenting sponsor of the tournament, Hero MotoCorp, came out on top of the sponsorship report, showing 9.1M impressions and generating $51.1K. Outside of event sponsors, TaylorMade was the top manufacture sponsors, generating 4.7M impressions and $24.1K in social value.