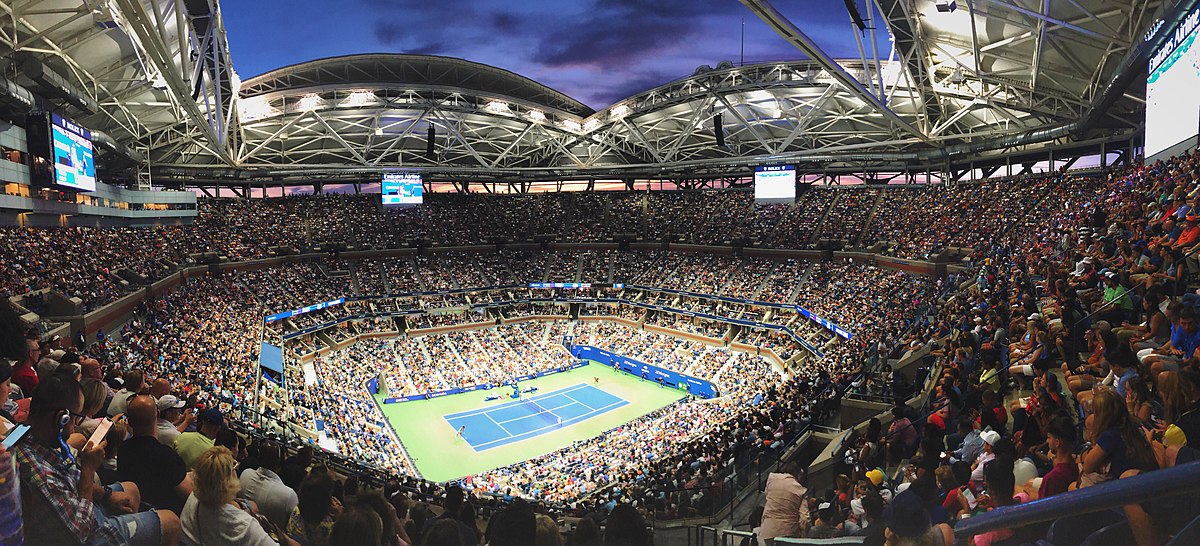 Data & Insights
The Break Point Boost: Netflix's New Documentary's Effect On Social
How do you get people who don't care about tennis to care about tennis? A Netflix docuseries might do the trick. After all, it's worked before. And so "Break Point," a behind-the-scenes documentary about professional tennis, was born. 
Hoping to duplicate the "Drive to Survive" effect that boosted Formula 1's popularity massively, particularly in the United States, Box to Box Films (the same company behind "Drive To Survive") was given access to some of the ATP and WTA's most promising young talent during the 2022 season. The docuseries aims to tell the story of a sport in transition. As legends like Rafael Nadal and Serena Williams approach their career's end, who will take over?  
Roger, Rafa, Serena, Novak. Who will take their place?

Filmed over one year, the team behind F1: Drive to Survive follows top tennis players around the world as they compete in @atptour & @WTA tournaments in an attempt to become #1.

Break Point premieres January 13. pic.twitter.com/HGW4WDlWG4

— Netflix (@netflix) January 6, 2023
News of the show received a lot of support from the tennis community with promotion across Netflix, ATP, WTA, Grand Slam and player social media channels.
Netflix released the first five episodes of the docuseries on January 13th, just before the start of the Australian Open. Each episode closely follows one or two players, usually at a specific tournament. This round of episodes focuses on Nick Kyrgios, Taylor Fritz, Matteo Berrettini, Felix Auger-Aliassime, Casper Ruud, Ons Jabeur, Maria Sakkari, Paula Badosa and Ajla Tomljanovic.
So, did it work? Has there been a sudden influx of new tennis fans? It's hard to say just yet, but we can at least see if the show increased the social media presence of this first set of featured players.
Overall, all nine featured players in the series saw follower growth in the three weeks after the show's release, even though most had lackluster performances at the Australian Open. The furthest any of the "Break Point" players made it was the 4th round and three didn't even participate. With these results it's likely the show primarily contributed to their growth, rather than the tournament. 
World No. 8 Taylor Fritz, chronicled beating Rafael Nadal to win Indian Wells in Episode 3, had the biggest percentage increase of these initial spotlighted players. With room to grow in the American market, seeing momentum around the top-ranked American on the ATP Tour is a positive sign.
Had the producers been able to predict the future, they might have followed someone like American Tommy Paul, who made it to the semifinals at this year's Australian Open. Similarly, Netflix lists Stefanos Tsitsipas, who made it to the finals, and Aryna Sabalenka, who won the tournament, as featured players, but their dedicated episodes have yet to drop. For Sabalenka, huge 27.2% follower growth can thus be mostly attributed to her on-court performance and not Netflix. 
In the same vein, Thanasi Kokkinakis wasn't promoted as a primary player for the Netflix series, but had more follower growth than the nine showcased players with a 19.6% lift on Instagram and 9.6% on Twitter, where he had a Tweet with over 62K engagements and 8.3M impressions. 
Kokkinakis was part of Episode 1 for winning last year's Australian Open doubles competition with pal Nick Kyrgios, although the episode's main subject was Kyrgios. This secondary "Break Point" character went on to have one of the biggest moments in Melbourne, playing in a marathon 5h45m match against Andy Murray which he ultimately lost.  
However, "Break Point" is still playing the long game. There's still plenty of time for these players to have their big on-court moment. The professional tennis season spans eight months, and they're introducing you to these characters now so that if and when they do succeed, fans are already, well, fans.