Zoomph now has Dark Mode available for users right now. This highly-requested function will significantly improve user experience, giving our customers options that suit their needs while using Zoomph.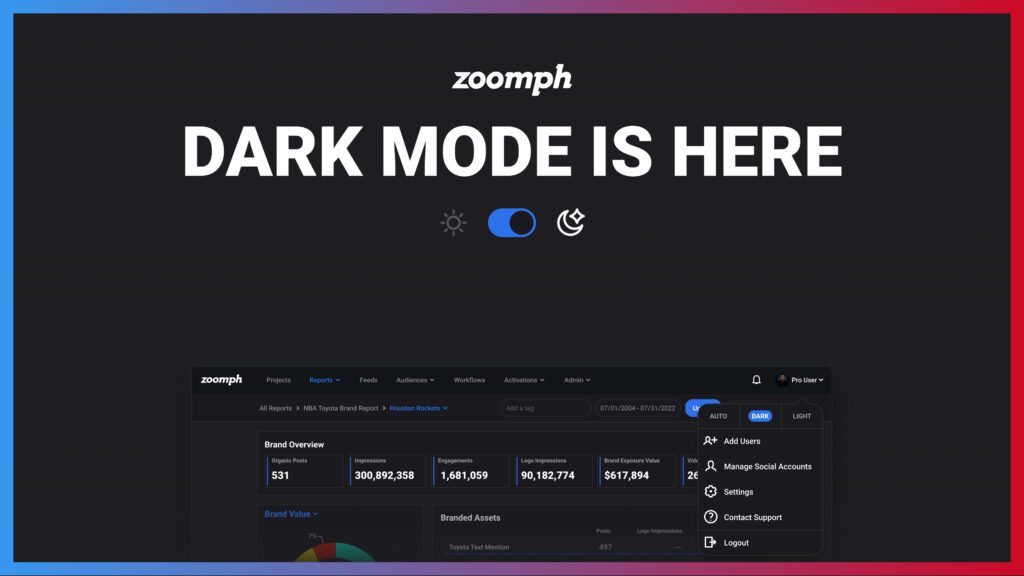 Dark Mode is designed to offer a more comfortable visual experience, especially during nighttime or low-light conditions. By reducing eye strain and conserving battery life, Dark Mode is perfect for users who want to enjoy Zoomph to the fullest without compromising their comfort or device performance.
How To Enable Dark Mode:
1. Open Zoomph and navigate to the Settings menu.
2. Find the Display/Appearance settings with Auto, Dark and Light at the top.
3. Toggle on the "Dark Mode" option.

There are three options: Dark Mode, Light Mode and Auto, which will control the visuals based on your browser settings for compatible computers and browsers.
Zoomph knows working in sports isn't always 9-5 or in an office, and Dark Mode will make your Zoomph experience more pleasant whenever and wherever you're logged in.