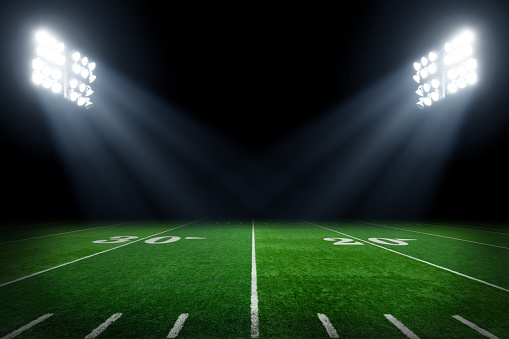 Data & Insights
NFLPA Social Marketability Index: Most Marketable 2022 NFL Draft Prospects
The NFL Draft is in a large part a celebration of the future stars of the NFL as young, talented football players achieve their dreams and find their first landing spot in the NFL. With our friends at the NFL Player's Association (NFLPA), we analyzed these incoming prospects' social performance and audiences to rank the most marketable players of this draft class.
Top 50 Most Marketable
Top 10 Breakdowns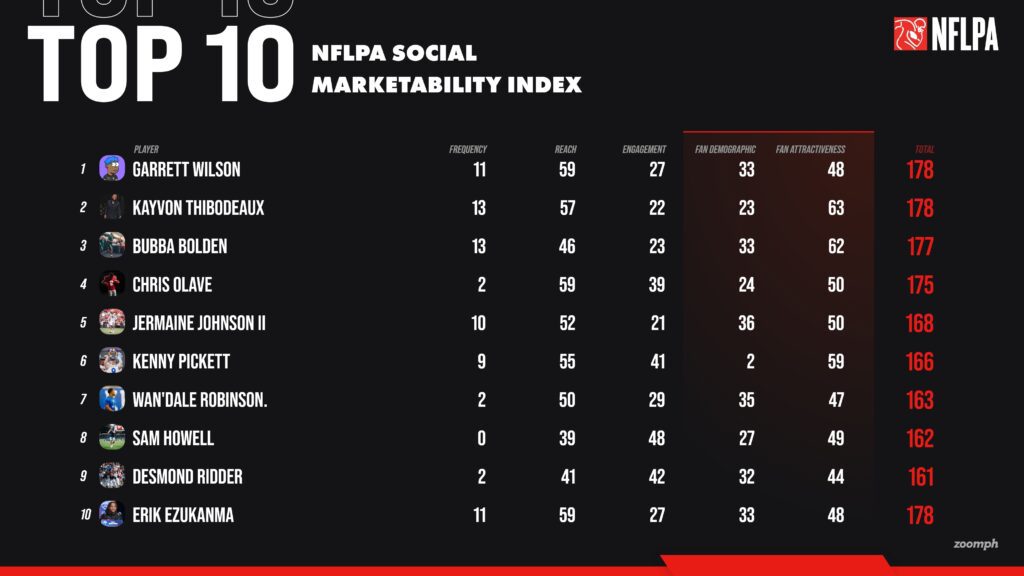 Within the overall Top 50, zooming in on the Top 10 specifically gives a closer look at this draft's social stars. The Top 10 includes several big name players taken in the first round, like Ohio State wide receiver duo Garrett Wilson and Chris Olave, FSU's Jermaine Johnson and #5 overall pick Kayvon Thibodeaux of Oregon. With lots of hype around their names in college and going into the draft, they've built up fan bases that take them to the top of the list.
Quarterbacks are always fan favorites as well, hence the Top 10 presence of Kenny Pickett (Pitt), Sam Howell (UNC) and Desmond Ridder (Cincinnati). These quarterbacks are well-suited to carry their social star power to the next level.
I'm ready to make my mark in the NFL. @PlayersTribune https://t.co/yDn0nZdWo7 pic.twitter.com/3ZPMzeQzbC

— Desmond Ridder9️⃣ (@desmondridder) April 27, 2022
The Top 10 also proves you don't have to go in the first round to be a star on social. The list fills out with later round projections whose social success from college can transition into their NFL careers, like Bubba Bolden (Miami), Wan'Dale Robinson (Ole Miss) and Erik Ezukanma (Texas Tech).
Top 10 Most Marketable – Fashion
Top 10 Most Marketable – Gaming
Top 10 Most Marketable – Sports Betting
Top 10 Most Marketable – Automotive
Our Marketability Index Methodology:
The overall Athlete Influencer Score is composed of five weighted metrics: frequency (maximum 15), reach (maximum 60), engagement (maximum 50), fan demographic (maximum 75) and fan attractiveness (maximum 50). The maximum total score is 250.
Social performance metrics

Frequency: total number of posts
Reach: total number of followers/likes across the four different platforms
Engagement: average engagement rate and follower interaction rate

Audience metrics

Fan Attractiveness: Percentage audience with an affinity for Automotive, Sports Betting, Gaming or Fashion
Fan Demographic: Percentage of audience that is Gen Z