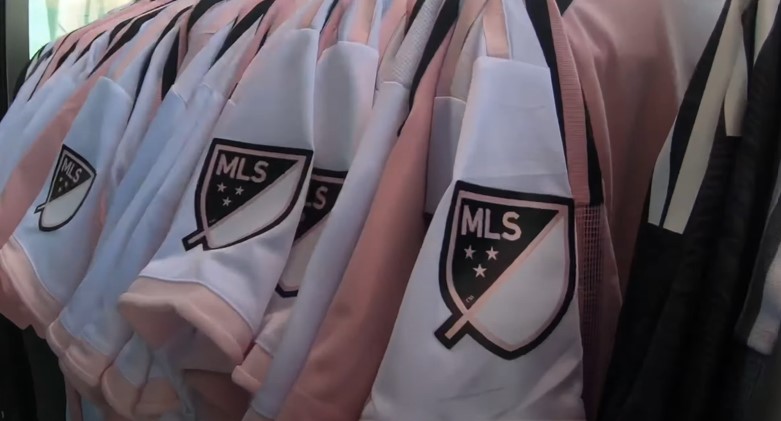 Data & Insights
Messi, Miami and MLS: Lionel Messi's Instant Impact on Inter Miami CF Social Media
In an absolutely massive move for American soccer, MLS and football globally, Major League Soccer team Inter Miami CF just landed Lionel Messi.
Amidst rumors of where Leo Messi would finish his career, America was mentioned as a potential landing spot, but with a huge monetary offer from Saudi Arabia and the opportunity to return to Barcelona, Messi joining MLS seemed like a longshot – apparently not so much.
So how did this happen? Messi himself explained it was a personal decision motivated by various factors, like family and the various stipulations of each offer. MLS also reportedly sweetened the deal by agreeing to share profits from Apple TV's MLS Season Pass and league partner Adidas' apparel sales with the reigning World Cup champion. The Messi news also broke right after Apple TV announced a Lionel Messi docuseries.
When news of the Argentinian football star's decision started swirling around Wednesday morning, the impact for Inter Miami CF (owned by fellow football superstar David Beckham who got the team through a similar end-of-career MLS deal) was immediate, particularly on social media.
Inter Miami CF's Follower Growth Frenzy
The South Florida team's social following boomed right after news broke and within a day Inter Miami became one of the biggest American sports franchises on social media.
Instagram had the biggest growth. In 24 hours (Wednesday 9AM ET to Thursday 9AM ET) Inter Miami had 4.8x more Instagram followers, going from just above 1 million to over 5.17 million followers. And it didn't stop after that. As of Friday afternoon (3PM ET) their Instagram has now grown 6.4x to over 6.93 million. That's more than any NFL, MLB, NHL or MLS team and most of the NBA.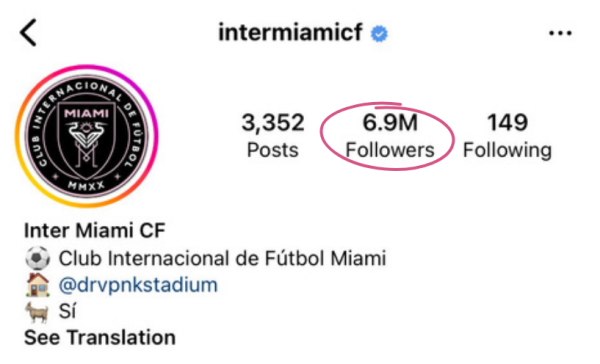 In total across Instagram, Twitter, Facebook and TikTok they gained 8.76 million followers as of Friday afternoon, up 370%. They are now by far the most-followed team across Major League Soccer, and that's before Messi has even put on an MLS kit.
One Video, Millions and Millions of Views
After news broke, later that afternoon Inter Miami posted its own Messi announcement video, which similarly accumulated views at an astounding rate. Within 24 hours of posting the 32-second video accumulated 44.6 million views across Instagram, TikTok, Twitter and Facebook. Within 48 hours that number climbed to 49.6 million views with 4.83 million engagements. This singular post equated to $3.6M in social value for Inter Miami CF, the estimated cost for achieving the same reach through ad spend.
One video generating that kind of buzz gives an indication of the kind of reach content featuring Lionel Messi will bring to Inter Miami and MLS social media content. The Instagram clip alone had a sky-high exposure rate of 481%, meaning it reached 4.8x more people than their now very large total following. Excitement also leads to engagement, creating a similarly impressive follower interaction rate of 55%. 
A Bright Future For MLS, Miami and America
Analyzing the effect for Inter Miami's social media provides just a small taste of the impact Lionel Messi's move to Miami will have in the coming months and years for Inter Miami, MLS and US soccer as a whole. Other major revenue streams like ticket prices, MLS Season Pass subscriptions, viewership numbers, apparel sales and sponsorship opportunities are sure to spike for Inter Miami and across MLS. Furthermore, the added momentum for soccer in America comes ahead of the partially US-hosted 2026 FIFA World Cup.
The Messi effect happened fast, but will also be also a slow burn expected to benefit American soccer fandom and culture far into the future.