In a groundbreaking announcement, SKIMS, the iconic shape-wear and loungewear brand founded by Kim Kardashian, has entered into the world of men's fashion. SKIMS Mens launched in partnership with three professional athletes, and since then SKIMS has announced its partnership with the NBA, WNBA and USA Basketball, creating not only a shift in the fashion world but a blend of style and sports in this growing industry trend.
These partnerships enhance visibility and connect the brands and sports teams/players with a broader audience. Zoomph was able to provide valuable insights, measuring the impact and engagement that resulted from this expansion. This data not only highlights the success of these collaborations but also shows the significance of strategic partnerships in the fashion and sports realm.
SKIMS Partners with the nBA, WNBA and uSA Basketball
In an exciting collaboration that blends sports and fashion, the National Basketball Association and SKIMS announced an exciting multiyear partnership. SKIMS is now the official underwear partner of not only the NBA but also the WNBA and USA Basketball. This collaboration promises to redefine fashion, sports, and culture and allows other brands to redefine their audience and how they connect to them. Last Thursday, Kim shared a first look at the SKIMS logo on NBA courts via her Instagram stories.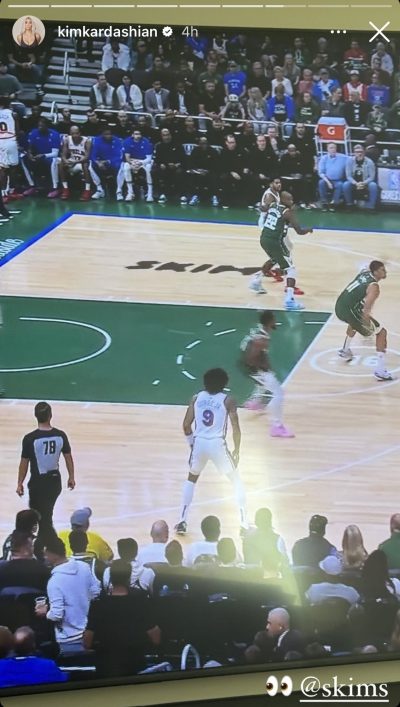 Announcement posts across the NBA, WNBA, SKIMS and Kim Kardashian's social media accumulated over 90M impressions, 3.9M engagements and $1.8M in social value.
Paving the Way for Other Brands
SKIMS Mens alliance with sports icons and leagues signifies a new era in fashion, where inclusivity, style, and sportsmanship seamlessly merge. Through these partnerships, the brand has not only expanded its horizons but paved the way for a more diverse fashion industry. SKIMS Mens serves as one of the first collaborations that proves fashion can evolve and inspire when barriers are broken. 
Zoomph Reveals Visibility Across platforms
Zoomph's analysis of SKIMS Mens collaboration with sports icons like Neymar, Shai Gilgeous-Alexander, and Nick Bosa showcased remarkable results. The campaign generated over 244 million impressions and 11 million engagements across Kim Kardashian, SKIMS and the athletes' social media platforms. The campaign reached a staggering social value of over $6.6 million. The data not only reflects the campaign's great success but also highlights the how a brand like SKIMS Mens can resonate with the sports community. 
Social media saw much excitement with the SKIMS Mens launch as Kim Kardashian's social media page reached an impressive 8.27 million engagements. Neymar, the global soccer sensation, captivated over 1.75 million engagements, while basketball star Shai Gilgeous-Alexander earned over 371K engagements. NFL superstar Nick Bosa also witnessed an amazing 215K engagements, showcasing the impact of this collaboration across several major sports leagues. These numbers reflect SKIMS' bold step into the men's fashion world, encouraging diversity and celebrating every body. 
Looking To The Future
The effectiveness of sports sponsorships as a marketing strategy is eincreasingly apparent. Brands are recognizing the rise of social media and increase of sports fan engagement online. Additionally, the increased role of athletes as influencers is giving non-traditional sports sponsors an opportunity to tap into these powerful fan bases. SKIMS Mens is an example of a diverse and new category that is entering the sports market. This trend will continue with many other brands wanting to increase visibility and connect with fans who are drawn to the variety of products and services associated with their favorite sports and athletes. 
The relationship between sports and brands is set to expand and flourish, bringing innovative collaborations and exciting opportunities for all involved. New brands and industries will continue to emerge into the sports world and defy sports sponsorship expectations.