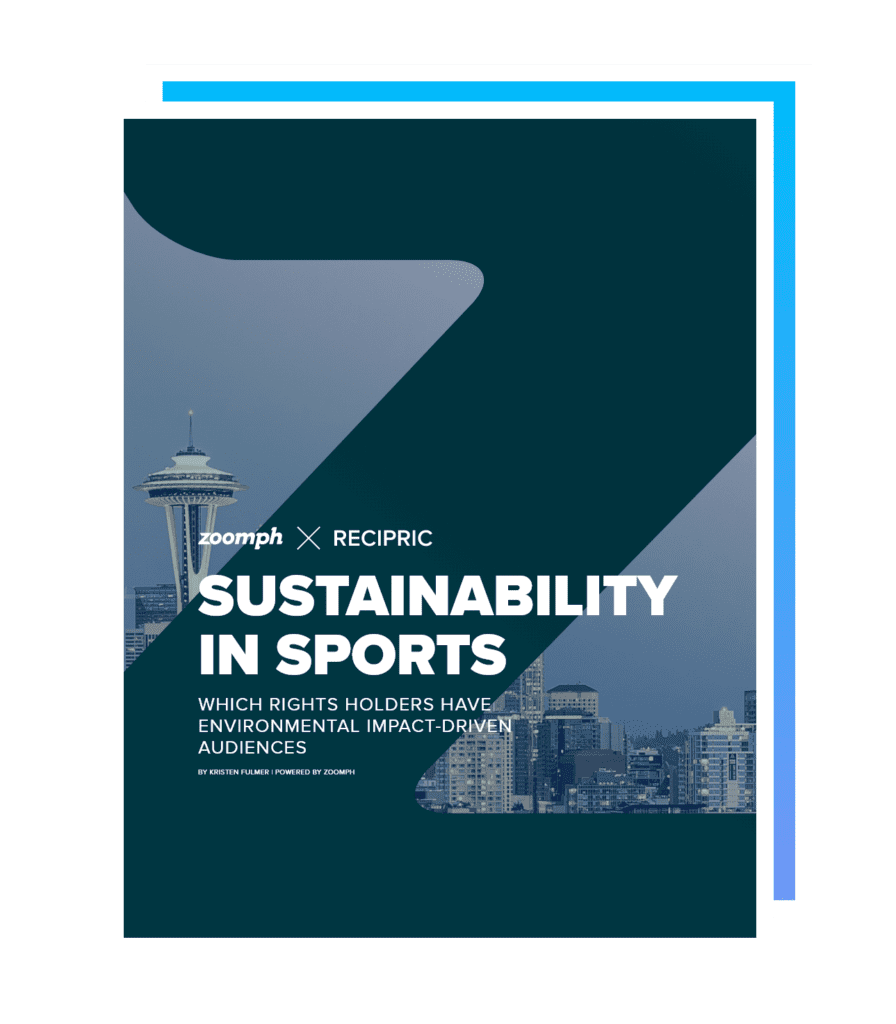 Zoomph x Recipric Sustainability in Sports Report
While the connection between sport, climate, social justice, and mission-driven work is gaining momentum by the day, the topics are generally addressed separately. However, it is becoming more evident that the key to impactful positive change is through the power of sport.
Leveraging Zoomph's audience analysis tool, Zoomph and Recipric, an agency focused on using the channel of sport to elevate positive change to the environment, have teamed up to shine light into the state of sustainability within sports today.