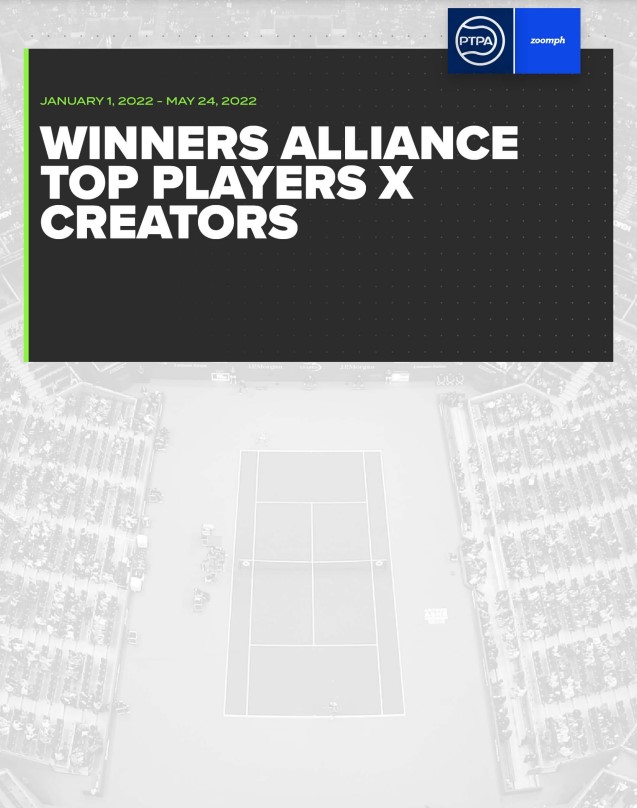 winners alliance top players x creators
A strong social media presence gives athletes the power to  attract new fans, build their public profile, grow their sport, and find new partnership opportunities. In a sport like tennis, it's a powerful tool for growing and engaging with their fan base as an individual player.
Together with the Professional Tennis Players Association's  for-profit affiliate, Winners Alliance, we analyzed several women's and men's tennis players leveraging their social media in creative ways to connect with followers. Download our report today for a deep dive into how these players maximize their impact and value on social media.