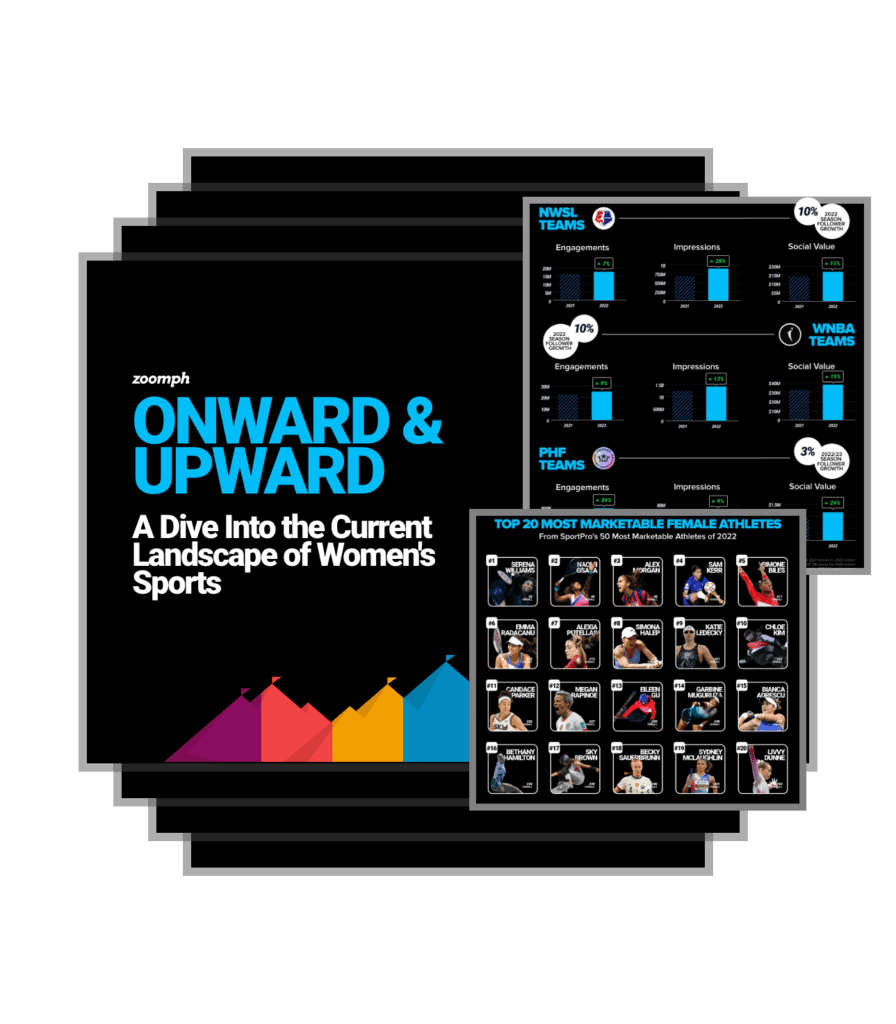 Onward & upward: The Recent Rise of Women's Sports
No sports leagues have seen a rise in popularity and sponsorship dollars in the last couple of years as much as women's leagues such as the WNBA, NWSL, and PHF have. From attendance records to social media growth, fans of these leagues simply can not get enough.
2022 was a massive year for women's sports leagues, including broadcast records, attendance records, and major expansion teams playing their inaugural seasons, leaving plenty to look forward to ass season's kick off in 2023.
We have been following it all on social and beyond and are excited to share our new report, highlighting all of the major storylines, social metrics, and more showing the rise and success of women's sports leagues.