Partnerships
Zoomph Partners with Professional Tennis Players Association and Winners Alliance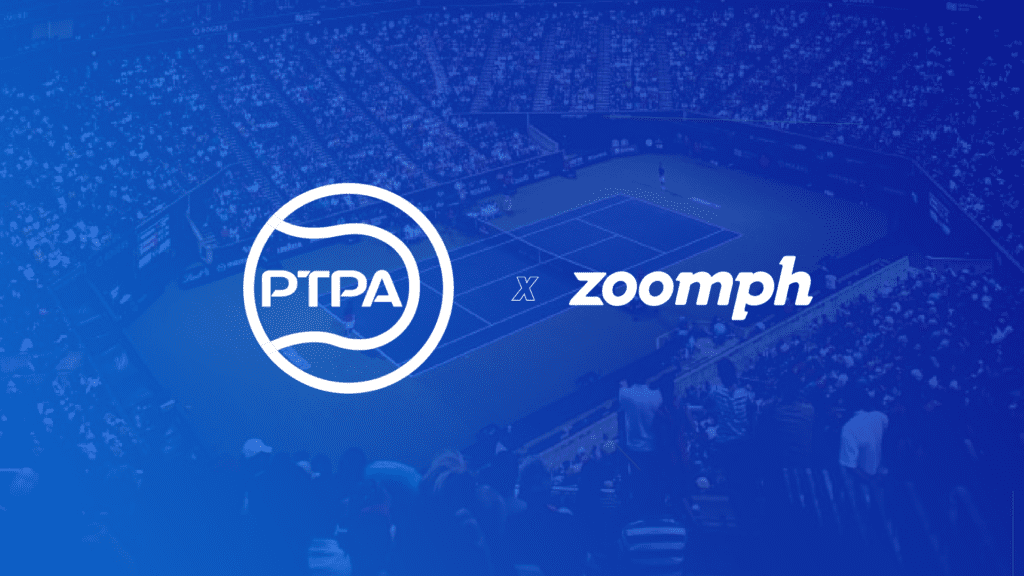 Zoomph is thrilled to announce a new partnership with the Professional Tennis Players Association (PTPA) and its for-profit affiliate, Winners Alliance. Zoomph's social media data and valuation tools will support the organizations in generating new off-court commercial opportunities for professional women's and men's tennis players worldwide. 
With Zoomph, Winners Alliance will track and monitor social media data for hundreds of WTA and ATP players. Winners Alliance will leverage this data to educate players on the value of their digital brands, create new marketing and brand partnership opportunities for players, and measure the success of these partnerships.
Zoomph and Winners Alliance will also partner on creating various case studies examining the valuations of players' social media presence. With Zoomph's help, Winners Alliance will provide tennis players and fans with the first series of case studies and reports on players' social media activities and the earned media value they directly drive through their platforms.
Together, Zoomph and the PTPA have published their first report for the Winners Alliance evaluating the 25 most valuable ATP and WTA players based on Zoomph's social media valuation model and athlete social data from 2022. The report also assesses breakthrough players who grew their social media value the most year-over-year. Download the full report here.
"Zoomph is incredibly excited to be a part of this new PTPA venture to help professional tennis players maximize their value," said Zoomph President and Co-Founder Amir Zonozi. "We're looking forward to collaborating with the PTPA and Winners Alliance to continue growing the reach of tennis and its players."
Winners Alliance recently raised $26 million to begin operations and support their long-term growth objectives. Their first initiatives include launching a Player Services Platform to provide various benefits and advisory services for women's and men's professional tennis players worldwide and establishing a group athlete licensing program.
"As Winners Alliance begins this new endeavor we want to make sure we have the right tools in place to help players succeed," said Neeta Sreekanth, SVP of Operations at Winners Alliance. "Zoomph will arm Winners Alliance with the necessary data to educate players on their value, strategically represent our players in the marketplace, and evaluate the performance of their social media and partnerships in order to continue maximizing their commercial opportunities."
About Zoomph:
Zoomph empowers brands, agencies, and rights holders, across sports and esports with data to increase revenue and identify new opportunities through media measurement & valuation, benchmarking, and consumer insights. Zoomph is partnered with leagues and teams across sports and esports, including the Chicago White Sox, New York Giants, NASCAR, Angel City FC, and Activision Blizzard. For more information, check us out at Zoomph.com.
About the Professional Tennis Players Association:
Co-founded in 2020 by Vasek Pospisil and Novak Djokovic, the PTPA is uniting and mobilizing tennis players around the globe to create transparency and fairness in professional tennis. It is an independent organization dedicated to the advancement and protection of professional men's and women's tennis players across their entire professional journey. Through the PTPA, professional tennis players are building an equitable and sustainable competitive environment for players today and for generations to come, including health and safety issues, schedules, rules, purses, benefits and education. The PTPA is headquartered in the Washington, D.C. area with operations globally.
About Winners Alliance:
Winners Alliance, the PTPA's for-profit affiliate, was founded in August 2022 to generate and maximize off-the-court commercial opportunities for players and their agents, emulating the successful model of players associations in other sports.