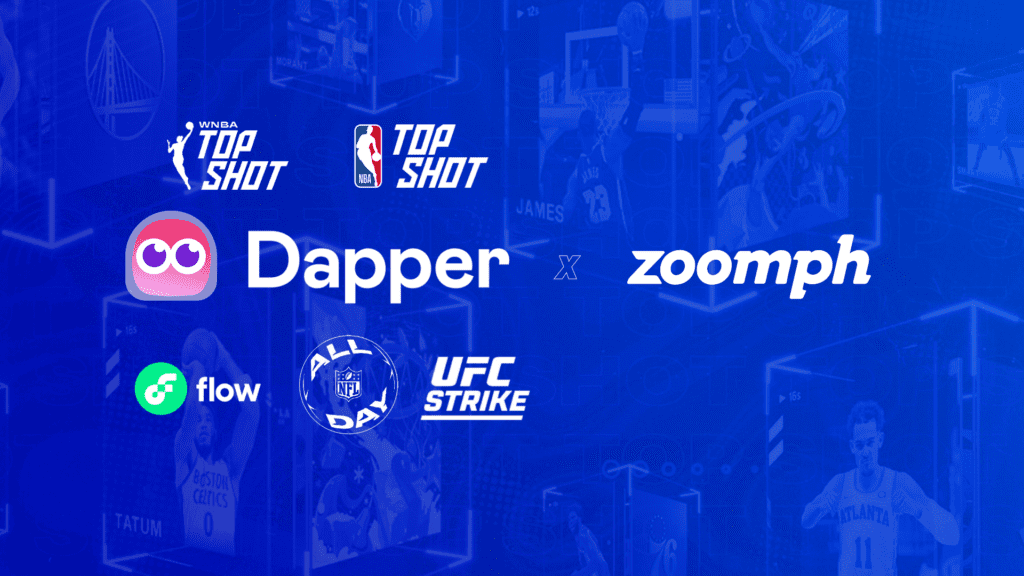 Reston, VA: Zoomph is happy to announce Dapper Labs, a leading creator of NFT collectibles and blockchain experiences, as one of our newest customers. Through this partnership Dapper Labs will use Zoomph's platform to monitor their various brand social accounts as well as social campaigns with athletes, influencers and customers. Dapper's NFT and blockchain products include NBA Top Shot, WNBA Top Shot, NFL All Day, UFC Strike and more.
"Dapper Labs is a leader in the Web3 space, a rapidly growing industry that we're excited to become a part of," said Amir Zonozi, President of Zoomph. "With a forward-thinking team leveraging social to promote their NFT and blockchain offerings, Zoomph looks forward to helping Dapper Labs track and evaluate their social presence."
Dapper Labs is one of Zoomph's first blockchain industry clients. With their many professional sports league partners and Zoomph's extensive experience with sports industry clients, this logical collaboration marks an important step forward for both companies.
About Zoomph:
Zoomph empowers brands, agencies, and rights holders with data to increase revenue and identify new opportunities through media measurement & valuation, benchmarking, and consumer insights. Zoomph, which is headquartered in Reston, Virginia, is partnered with leagues and teams across sports and esports, including the New York Jets, Chicago White Sox, NASCAR, Angel City FC, and Dignitas.
About Dapper Labs:
Dapper Labs, the company behind CryptoKitties, NBA Top Shot, NFL All Day, UFC Strike and the Flow blockchain, uses blockchain technology to bring NFTs and new forms of digital engagement to fans around the world, paving the way to a more open and inclusive digital world starting with games and entertainment.