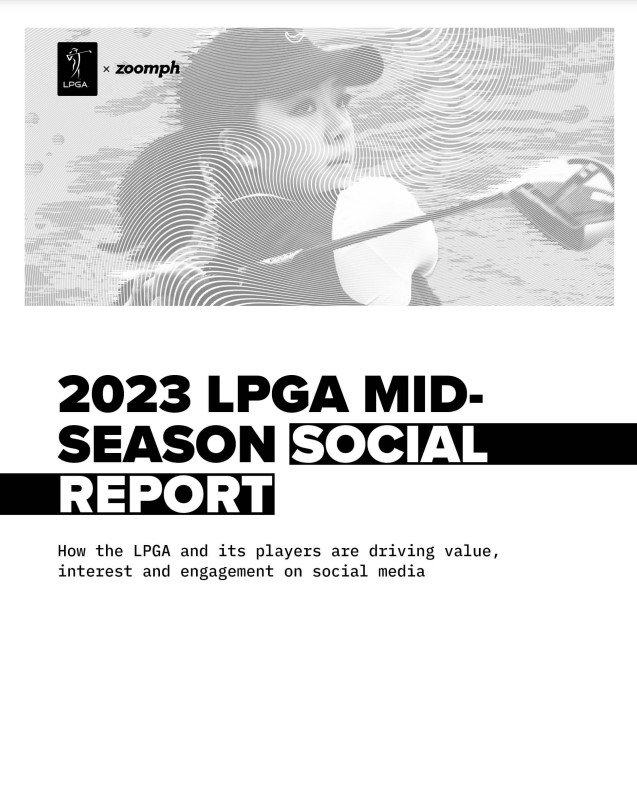 2023 LPGA Mid-season social report
Awarding a record-breaking $101.4 million in prize money this season, 2023 was set to be a major year for the Ladies Professional Golf Association, and they're delivering.
Our latest report with the LPGA evaluates their social media performance so far this season. Midway through the 2023 schedule, the LPGA has gotten off to a hot start, successfully showcasing their exciting talent, premier sponsors and international appeal on social. Many LPGA players are also effectively using their social media to engage with fans, promote the league, and drive value for partners. Download our report today for a tournament-to-tournament breakdown, brand highlights, player rankings and more!