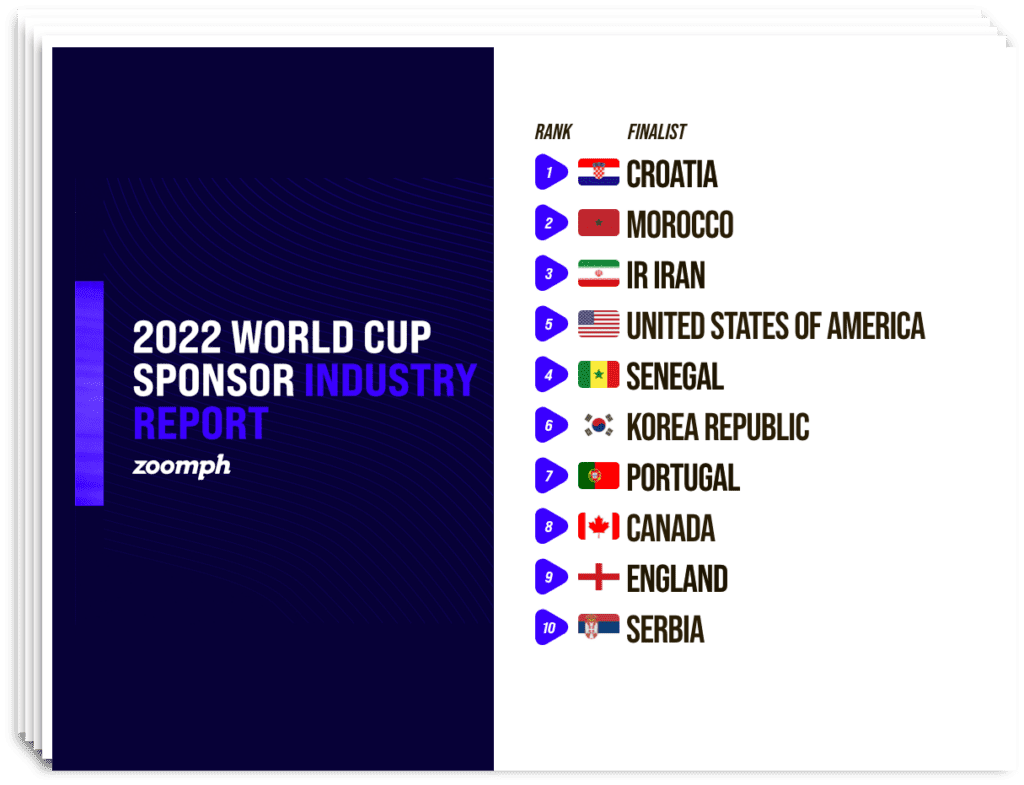 2022 FIFA World Cup Sponsor & Industry Marketability
The FIFA World Cup. Every four years, it becomes the center stage of the sports world for a month, putting on display the top national teams, the world's most talented players, and setting the stage for the next wave of talent to begin making a name for themselves.
As the 2022 FIFA World Cup in Qatar quickly approaches, we are excited to share our 2022 FIFA World Cup Sponsor Industry Report. 
Using our unique social marketability scoring model, we used the competing team's social measurements and audience insights to discover which country's fan bases had the most sponsor potential for tournament sponsors in industries such as Soft Drinks, Airlines, Energy, Credit Cards, and more.