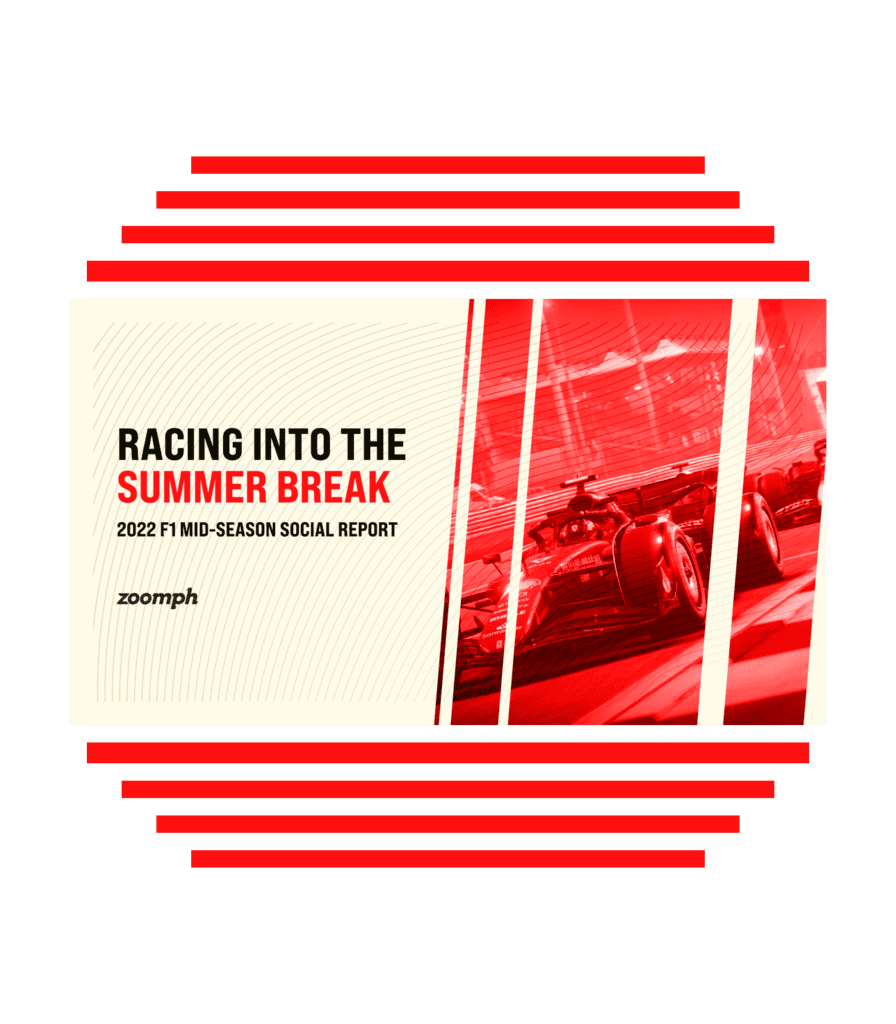 2022 F1 Mid-Season Social Report
The global rise of Formula 1 is undeniable. With increasing revenue, an expanding fan base projected to reach 1 billion in 2022, and the 'Drive to Survive' effect still alive and well, Formula 1's popularity growth seems virtually unstoppable. Luckily for the passionate fans and F1's owners, Liberty Media, Formula 1 continues to deliver an incredible product on and off the track.
While in the summer break and a little over halfway through the slate of 2022 races, Zoomph did a full breakdown of Formula 1 team, driver and brand social media performance thus far. From celebrations to memes and everything in-between, we've got all the social media data in our F1 Mid-Season Report.