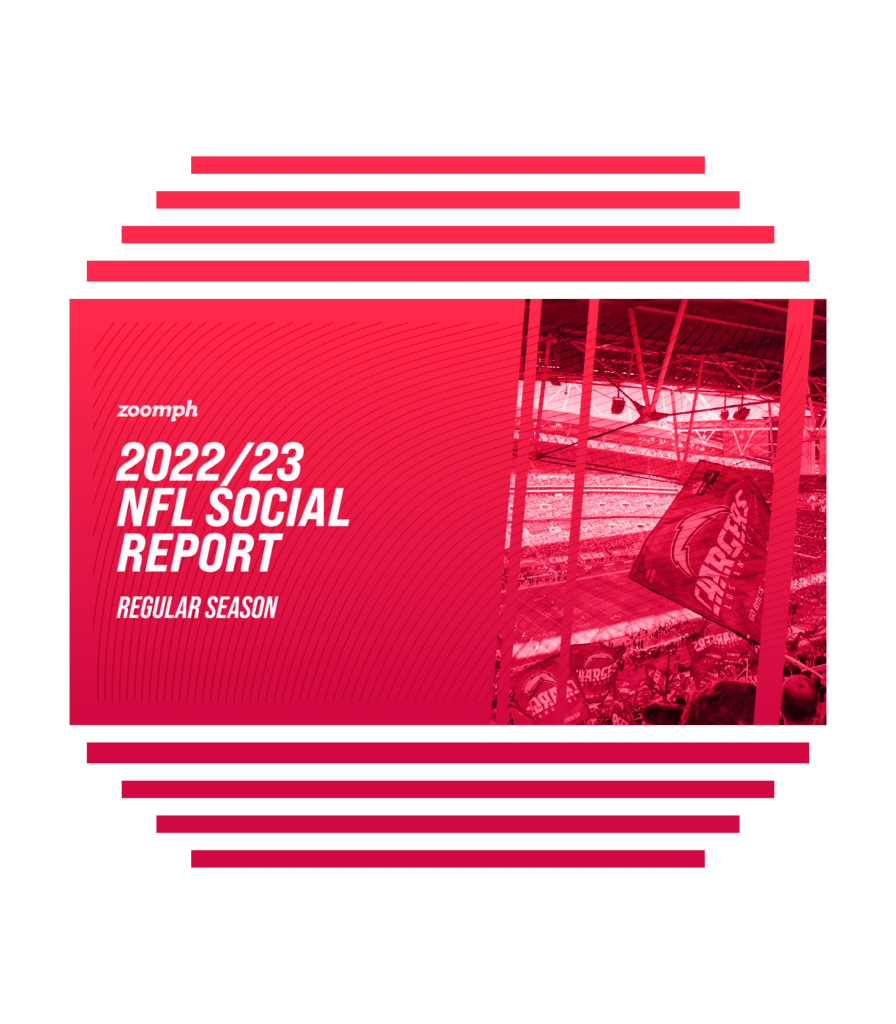 2022/23 NFL Season Social Media Report
This season, the NFL gave fans everything they could've asked for, and more. New faces in new places like Davante Adams and Tyreek Hill, and the unpredictable playoff season for the Seahawks led by Geno Smith and his famous "They wrote me off" quote.
Throughout all of this excitement, we were behind the scenes tracking all of it on social media, measuring the impact for teams and brands across the league.
Unlock our 2022/23 NFL Season Social Media Report to find insights including an overvieww of the entire league, the value driven by all 32 teams, high-risers and climbers in the league, and the performance of 20 of the most high-profile brands in the league.